Enter [Identity Verification] and select [Basic Authentication], select the nationality, enter your name, select the document type and enter the document number, click [Submit] and wait for the review, the result will be back immediately.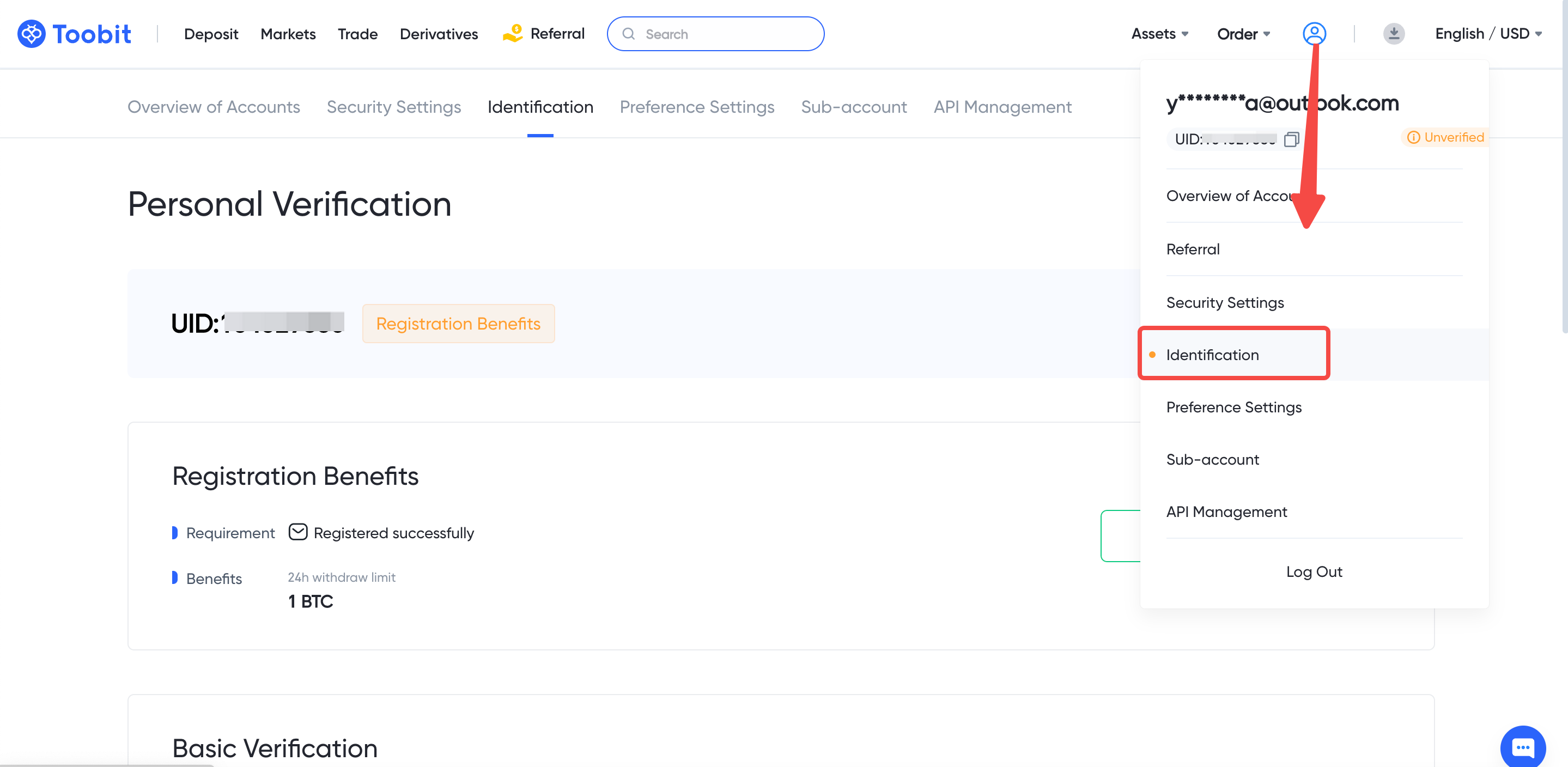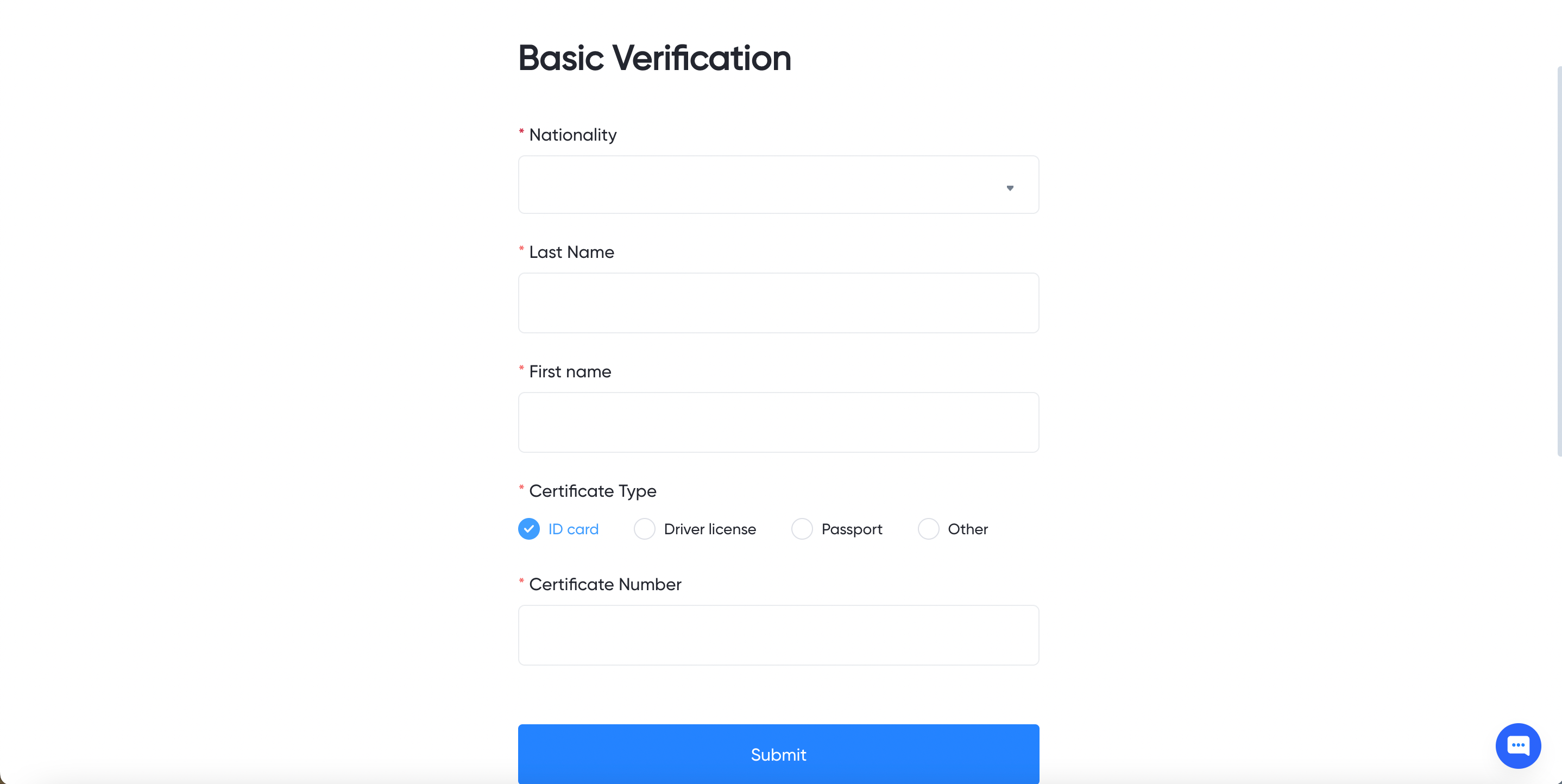 Note: Toobit does not provide services to individuals or entities ("Applicants") residing in the following countries/regions: Mainland China, Singapore, certain states of the United States of America, and others. KYC applications from restricted countries/regions will be rejected.
1) Please complete the Basic Verification before starting the Advanced Verification. Click on [Verify Now], upload the required documents as shown below, and submit the verification request.
A photo of your valid ID (front view)
A photo of yourself holding your ID (front view) with a note stating your name, Toobit, and date of application.
Verification normally takes up to 7 working days.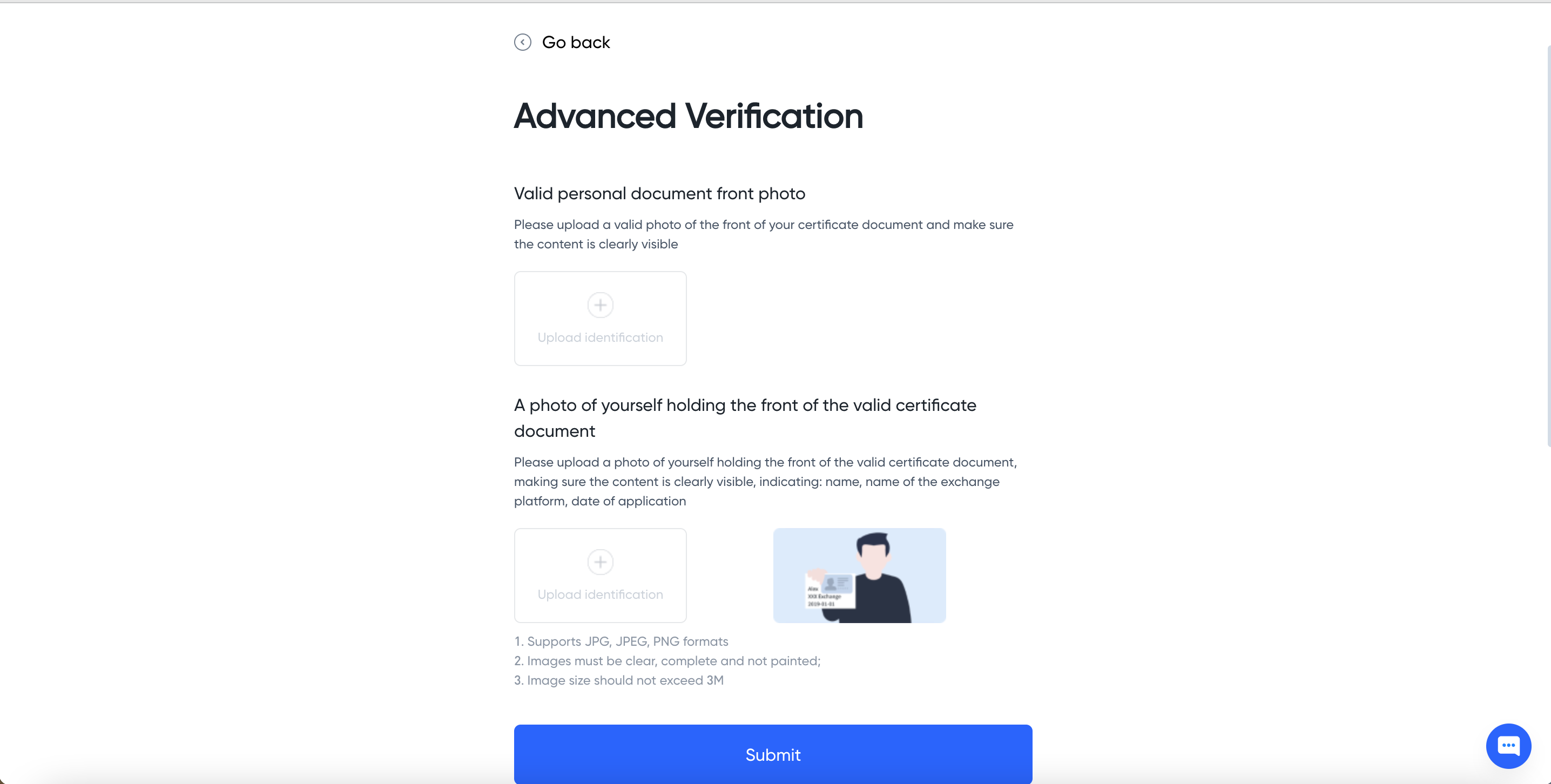 Please strictly follow the below requirements to prevent a delay in your verification process.
Toobit accepts most government-issued identification documents including photo-ID, Passports, Resident Identity Cards or Driver's Licenses.Please ensure the type of ID you upload is consistent with the type you selected in basic verification.
Name and country entered must be exactly as shown in your identification document.
Information in the passport/identity photo, especially the passport/identity number and the name, must be clearly visible without any modification or obstruction.
Make sure the ID is not expired.
The information that must appear on the handheld photo includes the applicant's front face, the front of the photo ID and a paper statement that must ensure all information is clearly visible.
The statement must include the applicant's name, Toobit and the date of the KYC application. Insufficient information will result in a failed KYC.
Throughout the KYC process, including basic verification, please ensure that you upload the same ID.
Only JPG, JEPG, or PNG formats are supported.
Please do not upload scans or copies of your photos.
The uploaded document must be smaller than 3MB.
2) The results can be viewed directly on the verification page. You will receive an email if the KYC fails. The detailed reason for the rejection can be viewed by hovering over the exclamation mark. If you have any further questions, please contact us at support@toobit.com.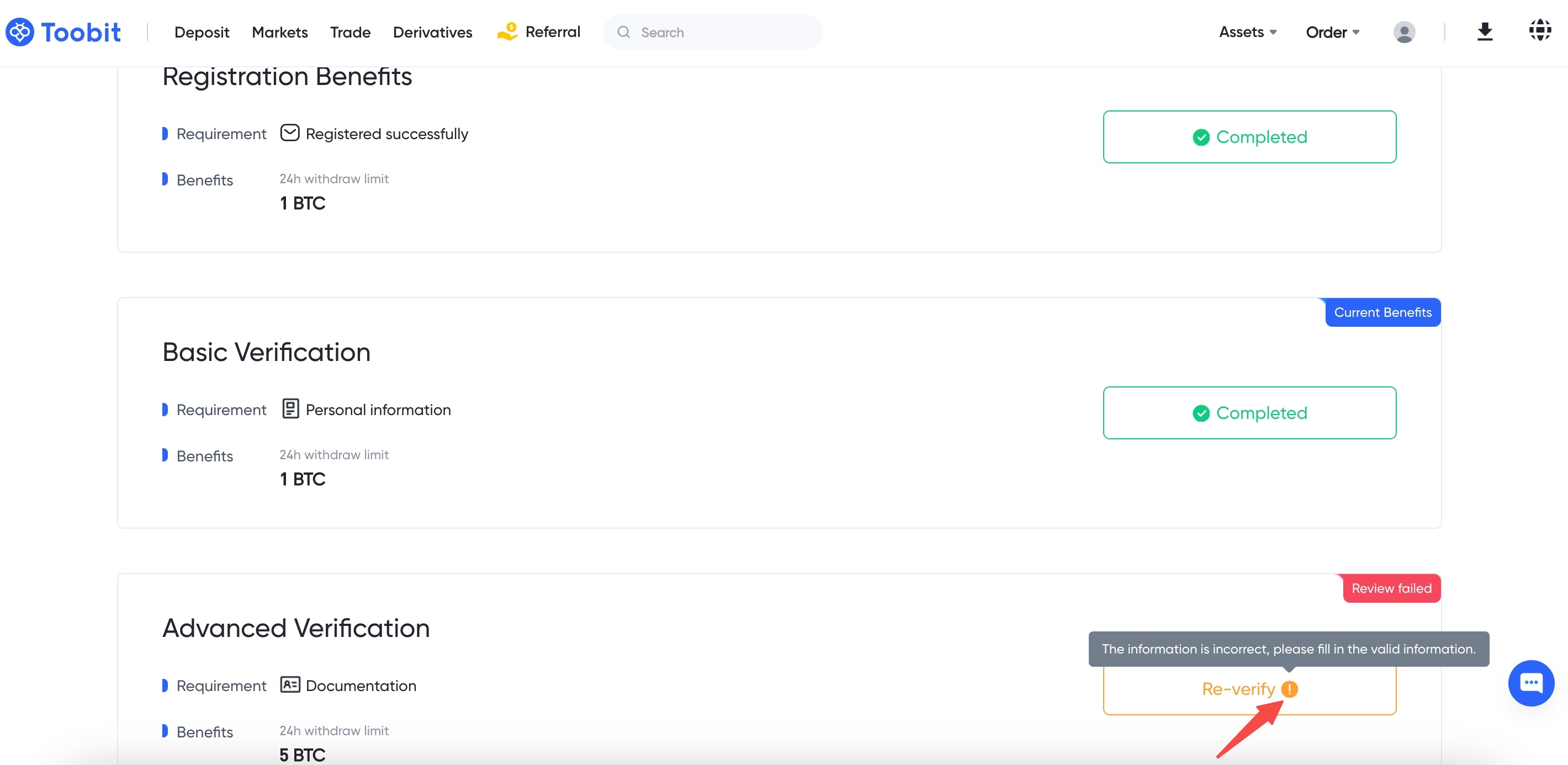 Note:
The current guidelines and requirements for KYC verification are subject to change or amendment at any time based on revised laws or regulations that may be required by the jurisdictions in which we operate. Please check our official website for updates.

As required by law and internal risk management policies and procedures, we are required to periodically verify your KYC information. Please note that your account may be disqualified or downgraded if you have provided inaccurate information. You may also be required to update your KYC information with us. To avoid any negative impact on your account, please submit the true information according to the KYC page. Thank you for your support.