Account Activation
Log in to your account. Click"Derivatives"and enter into the corresponding contract trading page by selecting contract type and trading pair.
Asset Transfer. You will need to transfer assets from the spot account to futures.
Method 1: Click the button in the Asset Sector on the trading page.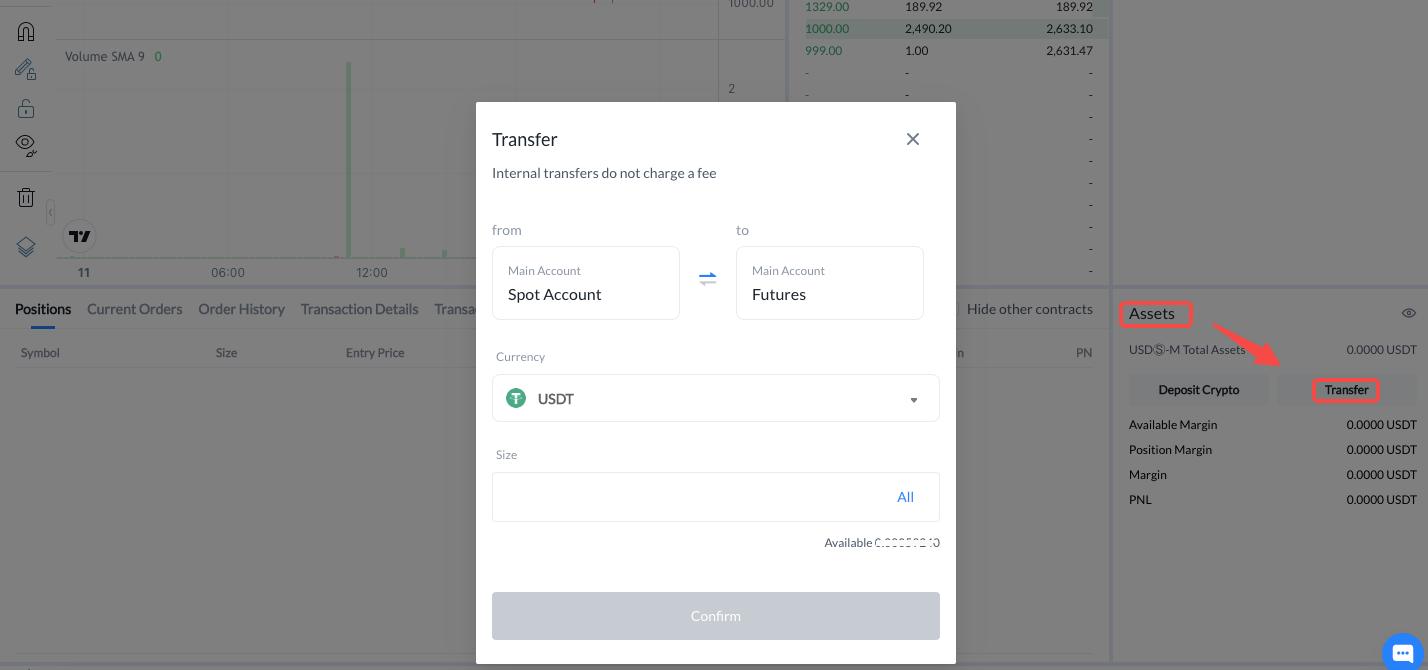 Method 2: Click the Transfer button on the page in the"Futures"under"Assets"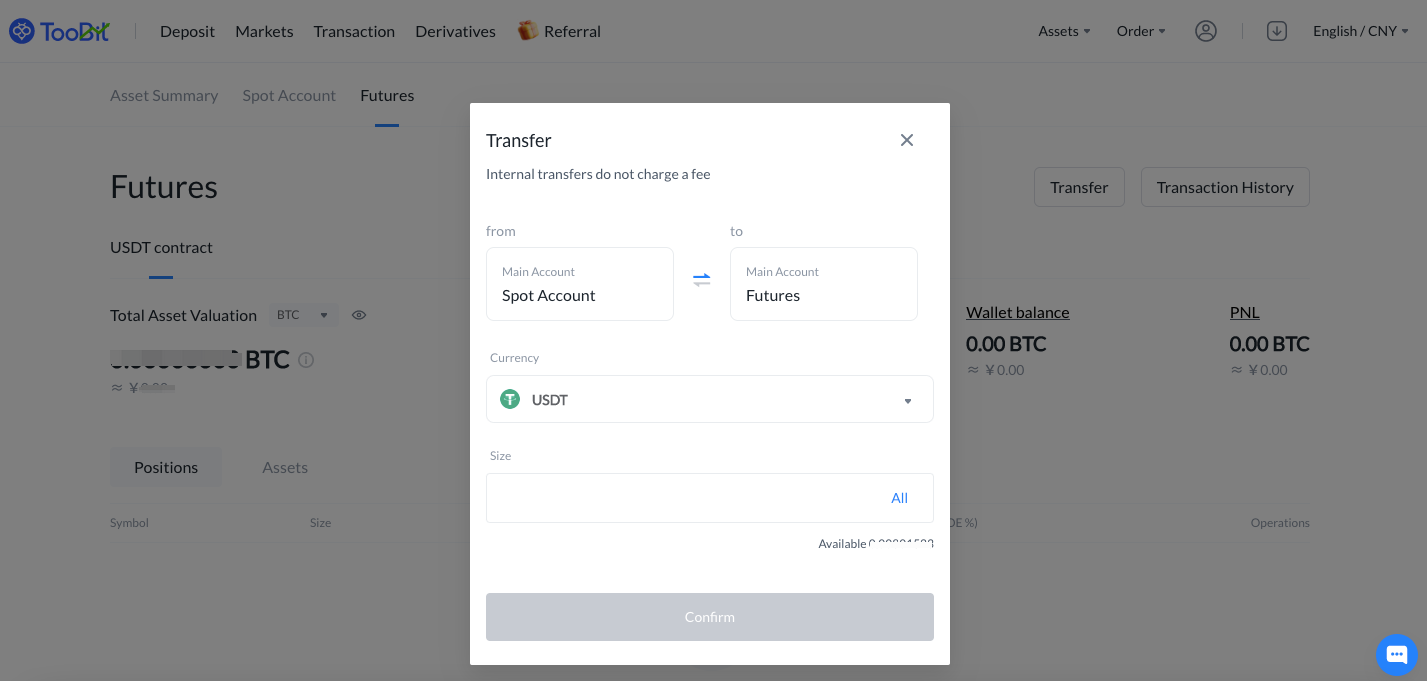 Switch trading unit/leverage
Unit: coin
Leverage: you can change leverage before opening position or while holding positions without open orders.
Place an Order
Users can optionally use limit order or trigger order to open a position.
Users are required to enter a price (or choose an Optimal N price), and enter amount (or refresh the slip percent).
Limit orders can be used for opening or closing a position.
Meanwhile, you can set Stop-limit feature while opening a position.
There are three effective mechanisms optional for limit orders, "Post only", "FOK (Fill Or Kill)", "IOC (Immediate Or Cancel)"; if no mechanism is selected, the limit order will be "always valid" in the market by default.
Users are required to set trigger price, buy/sell price and amount. When the last price reaches the trigger price, the system will place a limit order with the buy/sell price and amount.
After the order is filled, the open position will be shown under the"Positions", where you can execute many operations such as Close Long/Short, Stop-Limit, etc. While the unfilled part of the order will be shown under the"Open Orders", and you can cancel it before it's filled.
Assuming you wish to close a position, there are three types of options for you, that is, limit order and trigger order. Alternatively, you also can execute the"Close Long/Short"operation under the"Positions".