You can register for a Toobit account with your email address, phone number App easily with a few taps.
1. Open the Toobit App and tap [Sign Up].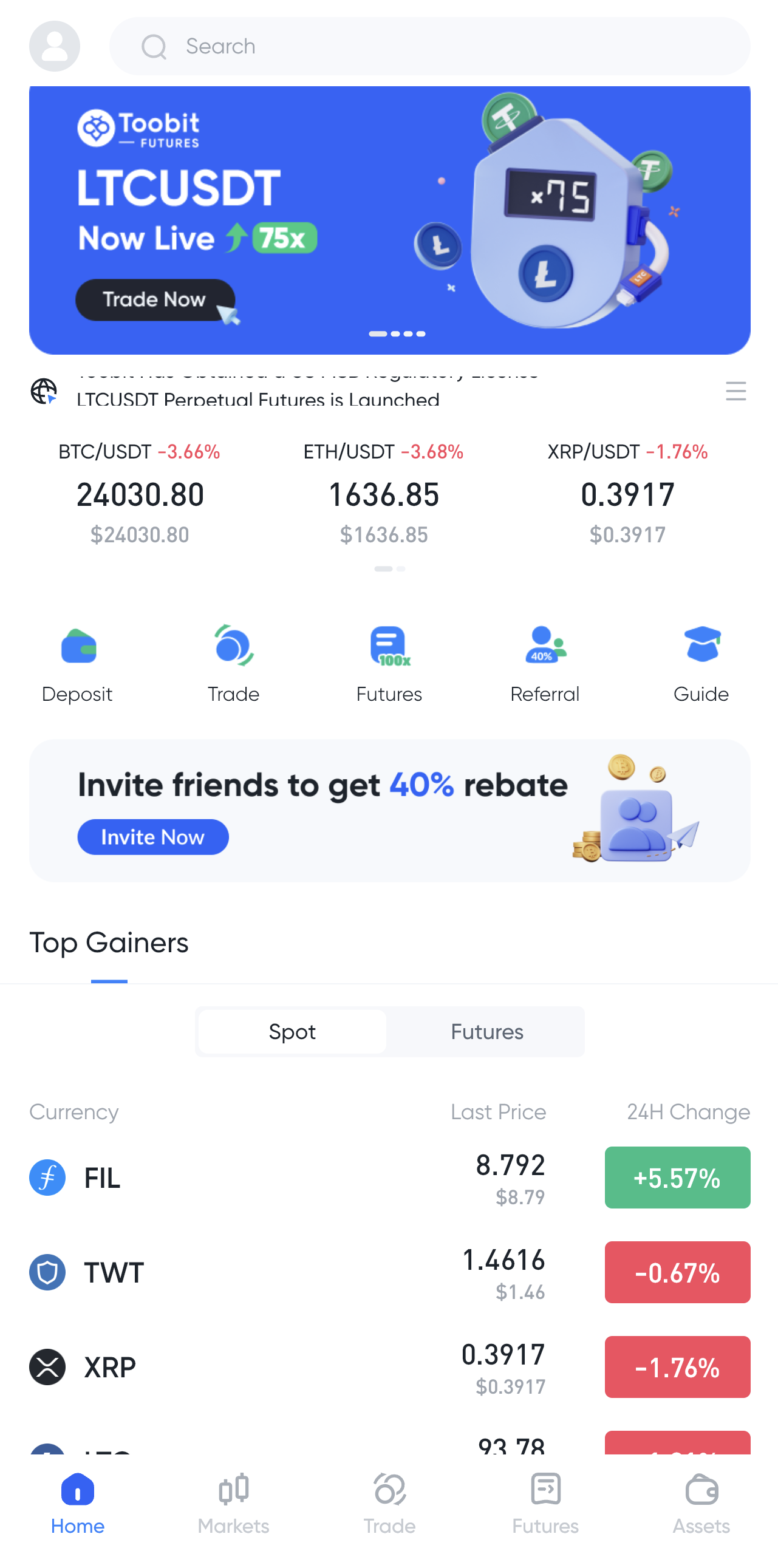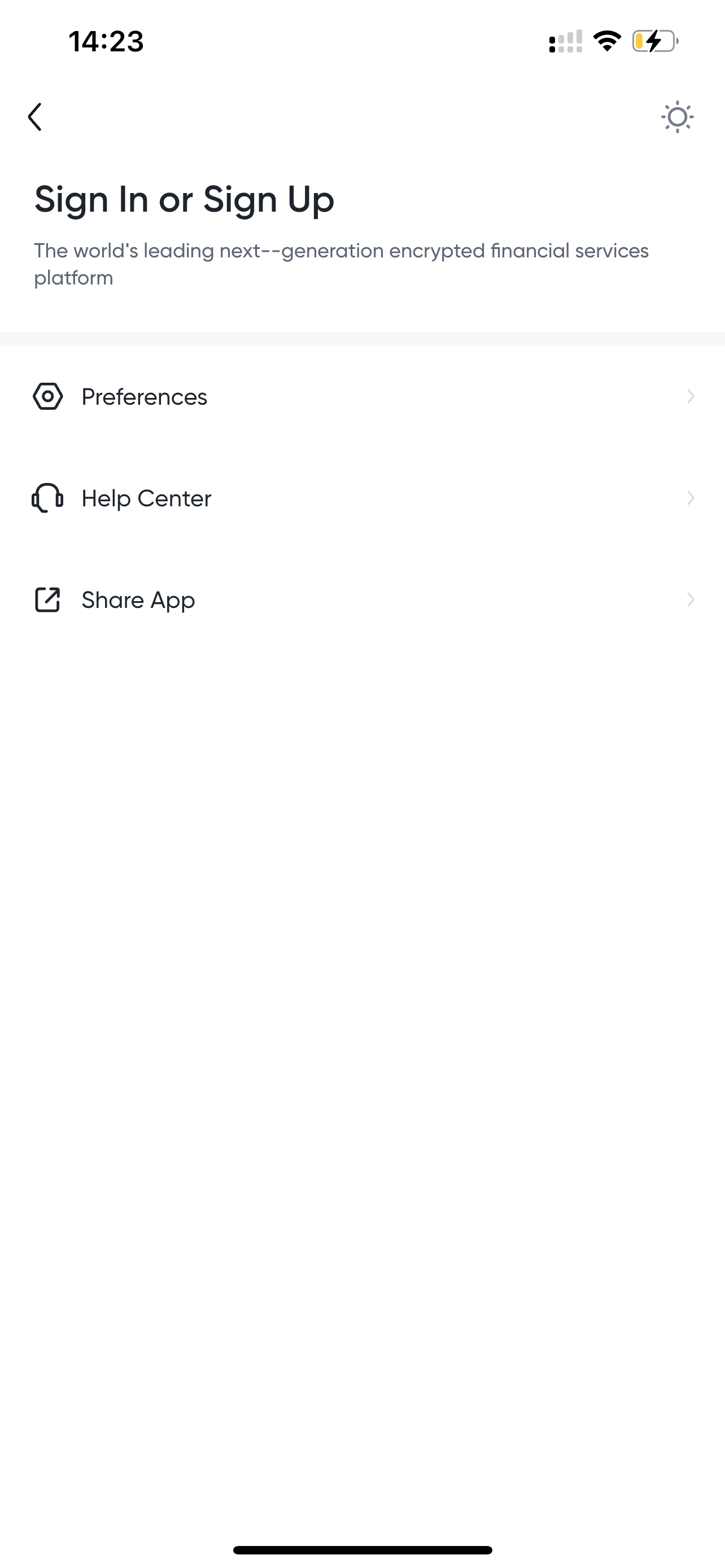 2. Select a registration method. You can sign up with your email address, phone number.
3. Select [Email] or [Phone Number] and enter your email address/phone number. Then, create a secure password for your account.
Note:
Your password must contain at least 8 characters, including one uppercase letter and one number.

If you've been referred to register on Toobit by a friend, make sure to fill in their Referral ID (optional).
Read and agree to the Terms of Service and Privacy Policy, then tap [Create Account].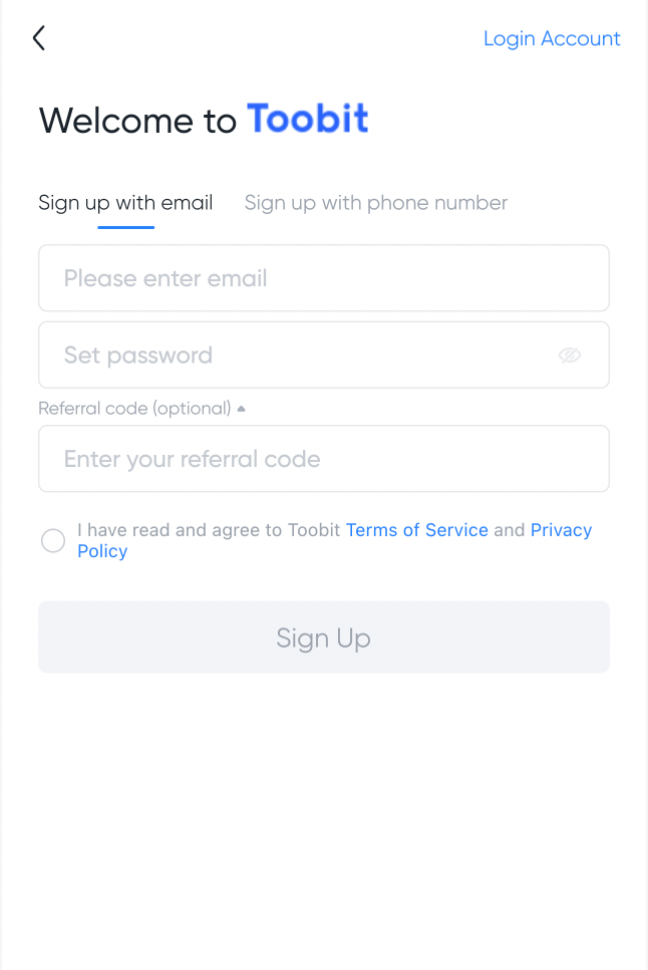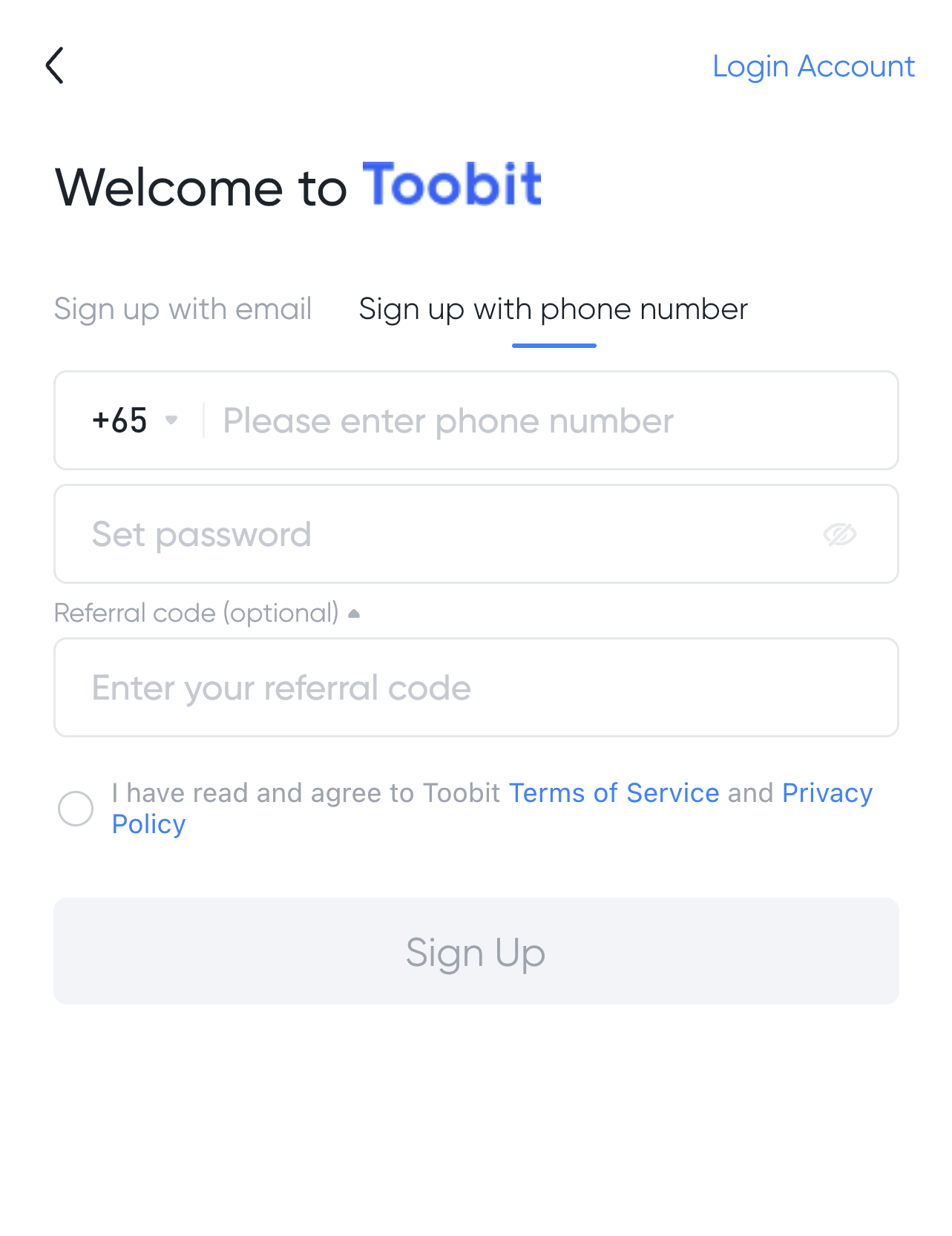 4. You will receive a 6-digit verification code in your email or phone. Enter the code within 30 minutes and tap [Submit].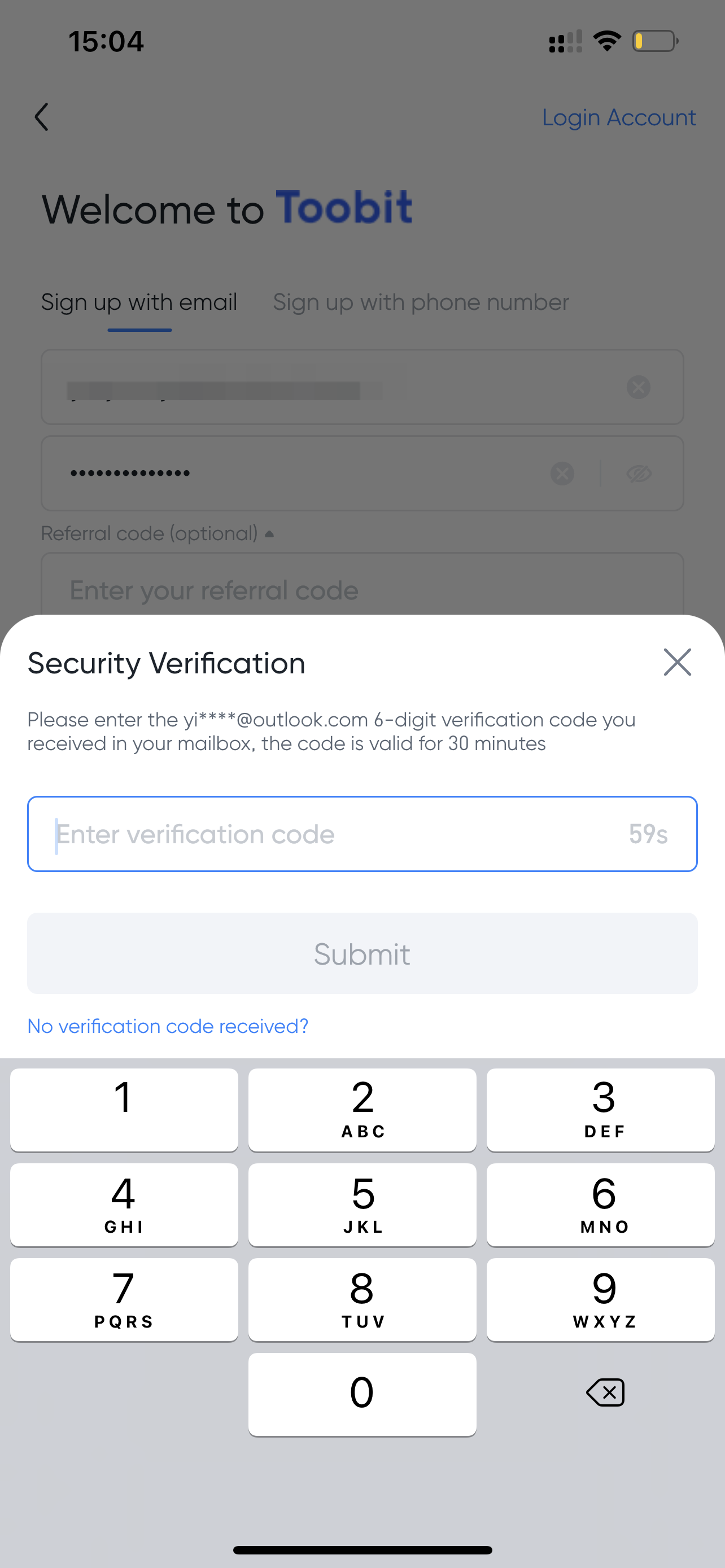 5. Congratulations! You have successfully created a Toobit account.