If your Google Authenticator is working properly, you can change or disable it by following these steps:
1. Log in to your Toobit account and click[Profile] - [Security Settings].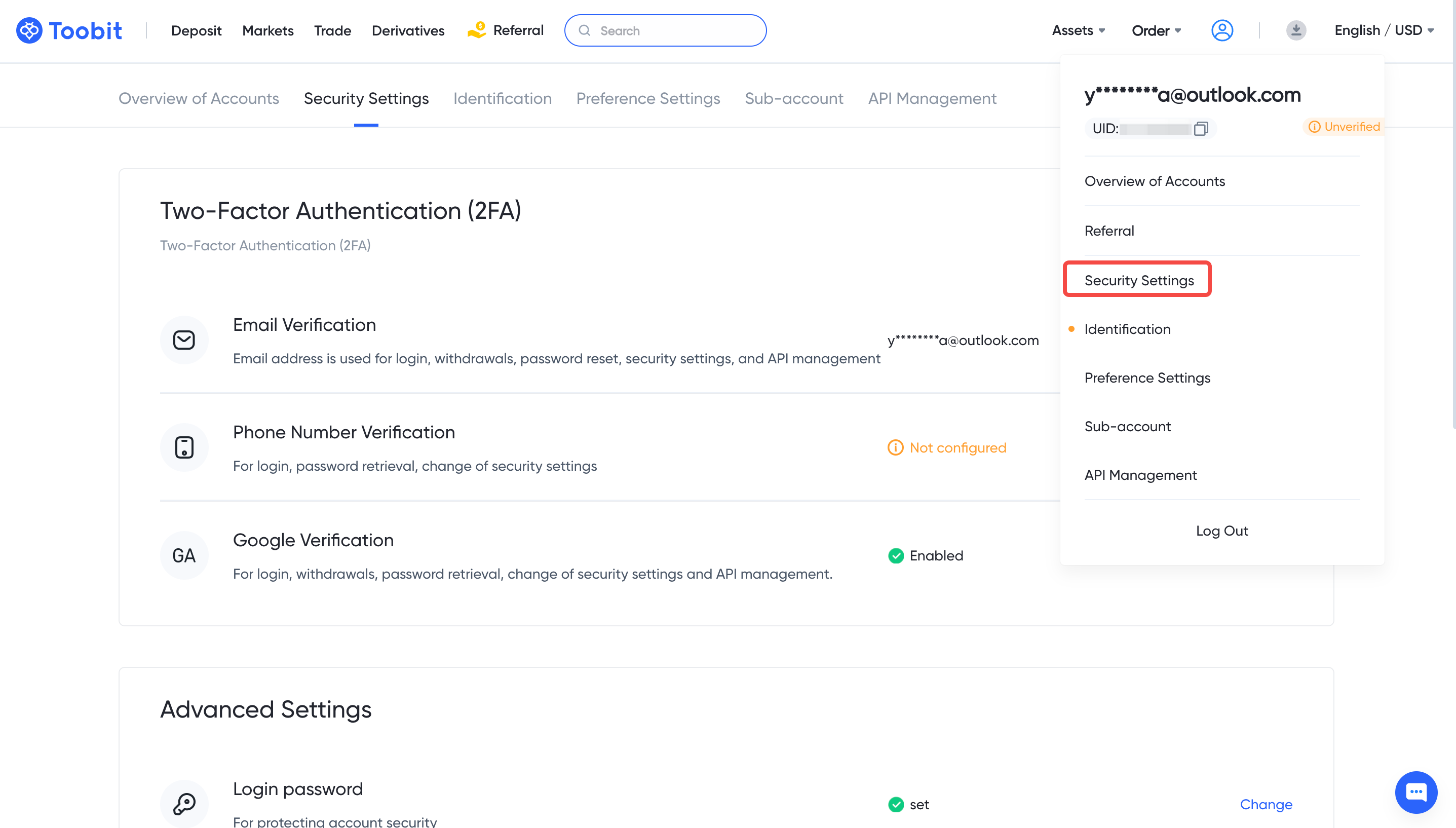 2. Next to [Google Verification], click [Change] to directly replace your existing Google Authenticator, or click [Remove] to unbind the current Authenticator and bind a new one later.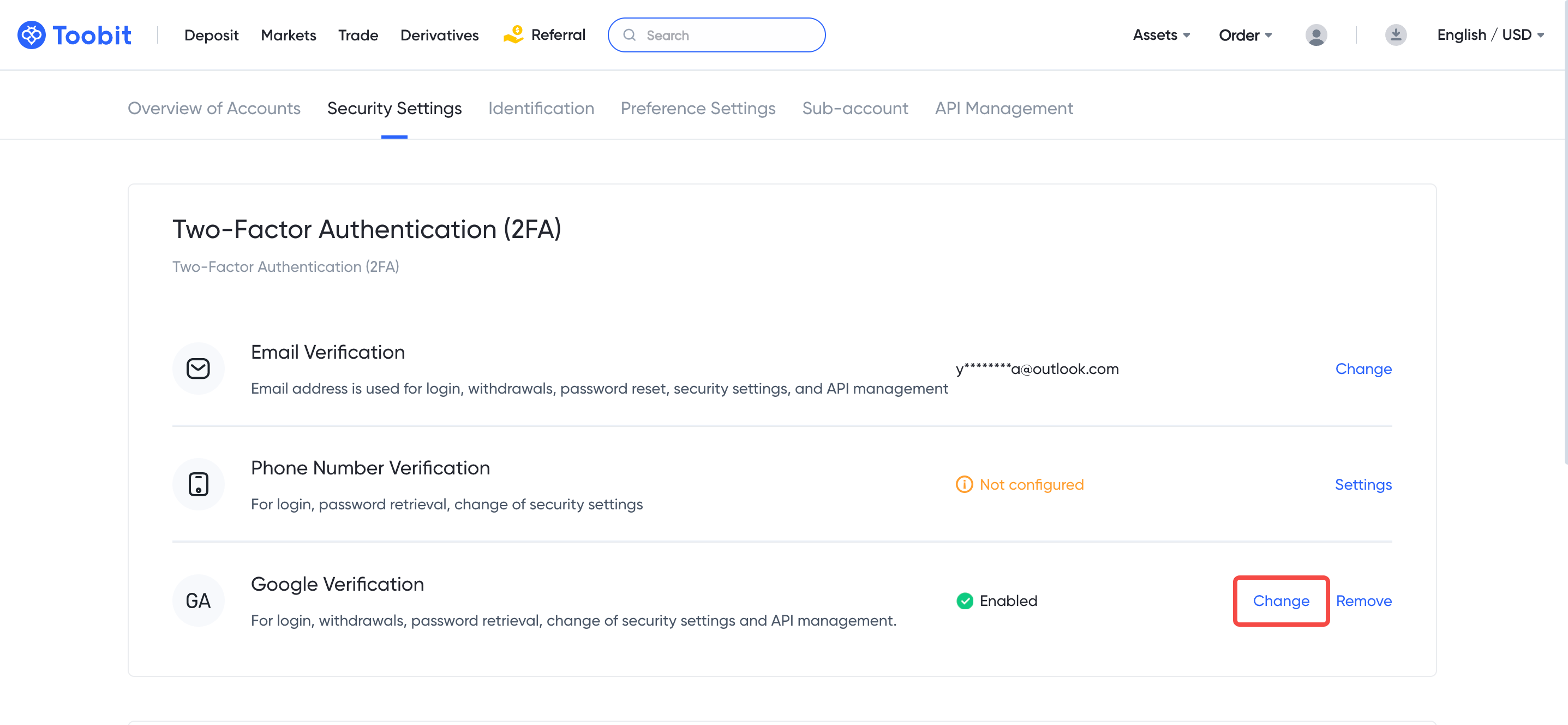 Please note that withdrawals will be disabled for 24 hours after you make this change.
3.1. If you clicked [Change]:
Scan the QR code with your Google Authenticator app. If you are unable to scan it, enter the code manually in the app and click [Next].
You will see a backup key. Please save it on paper. This Key will allow you to recover your Google Authenticator in case you can't access the app in the future.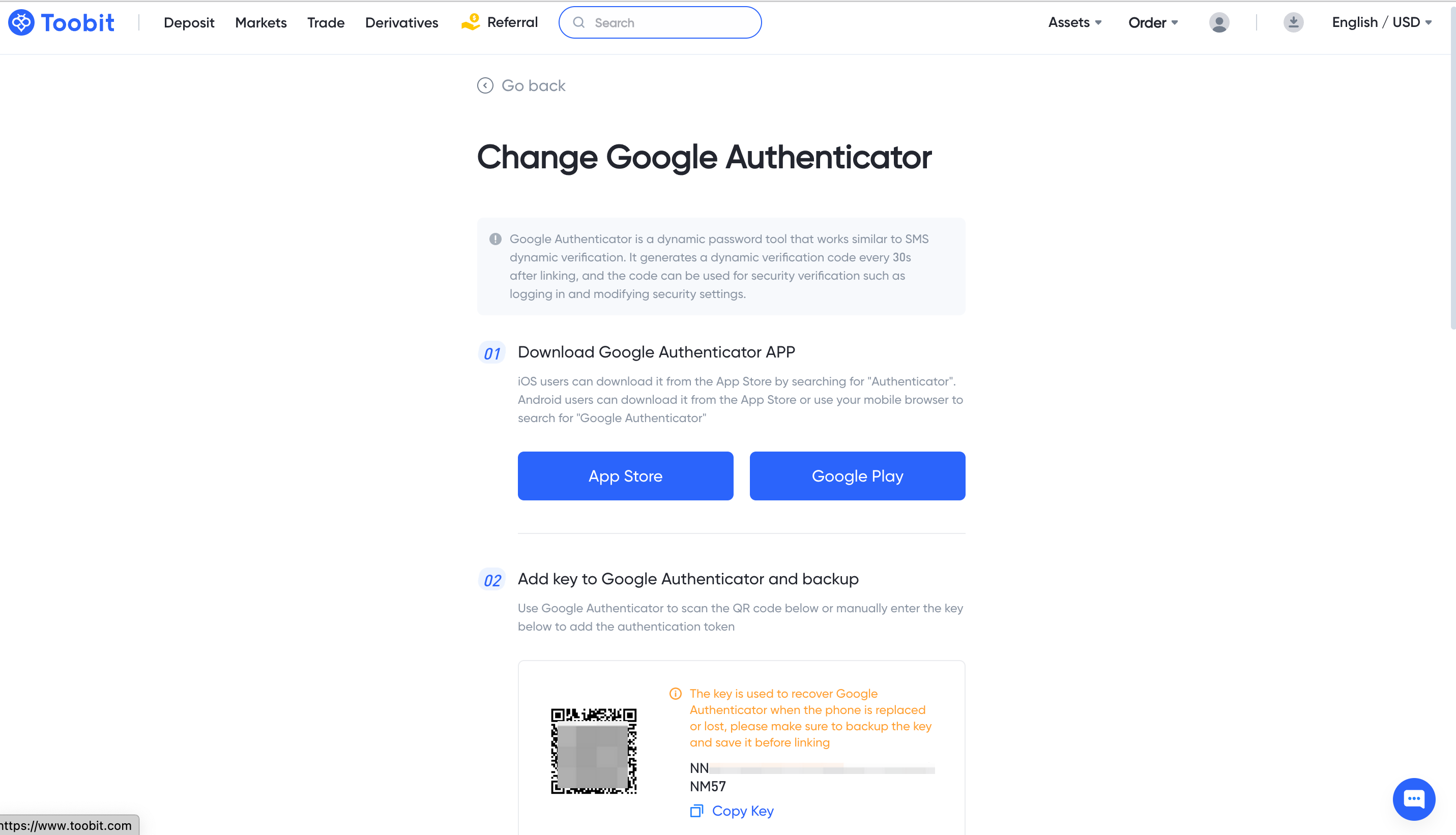 Now verify with your email and the new Google Authenticator to complete the setup.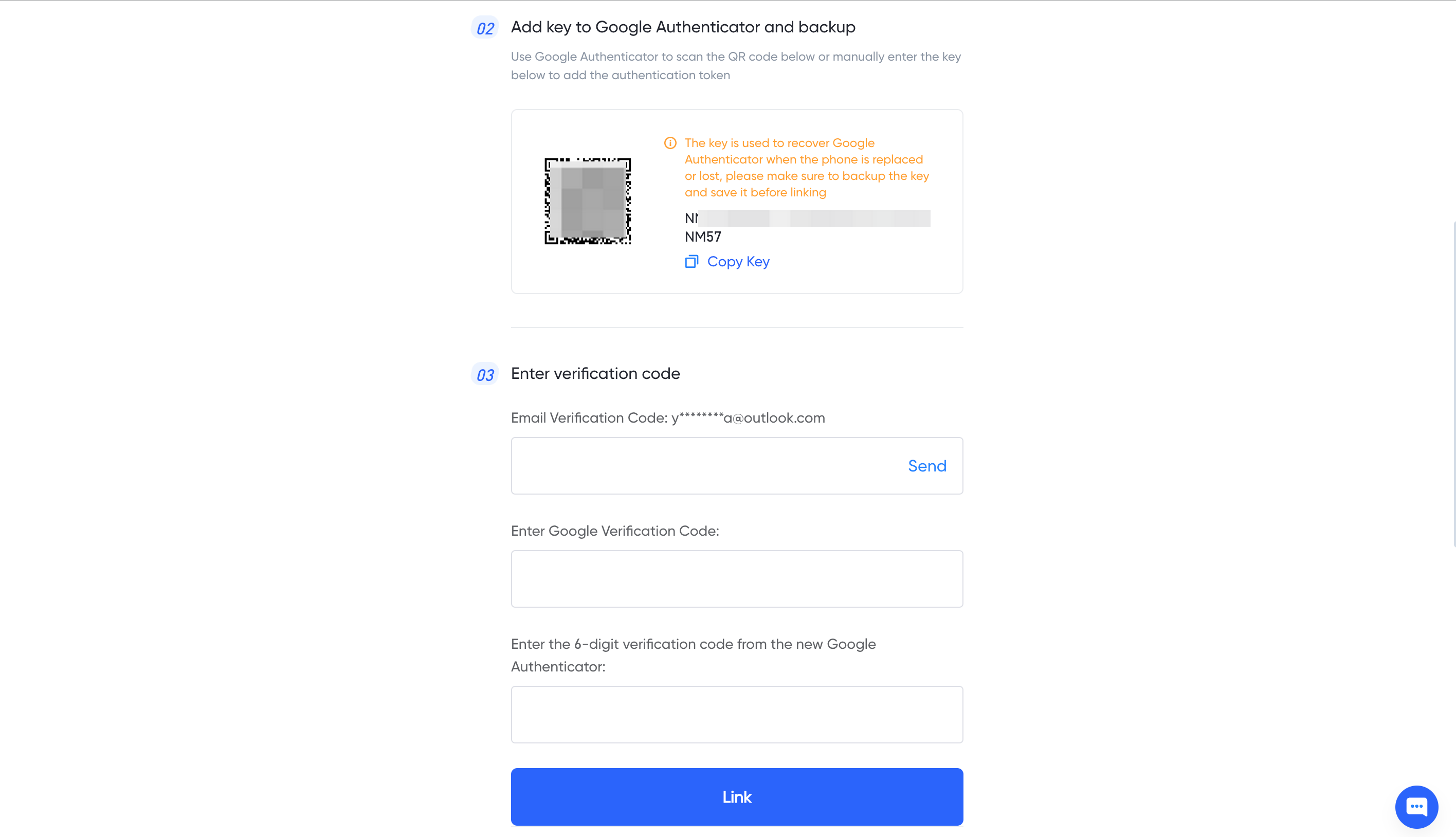 3.2. If you clicked [Remove]:
Read the notes carefully and click [Confirm].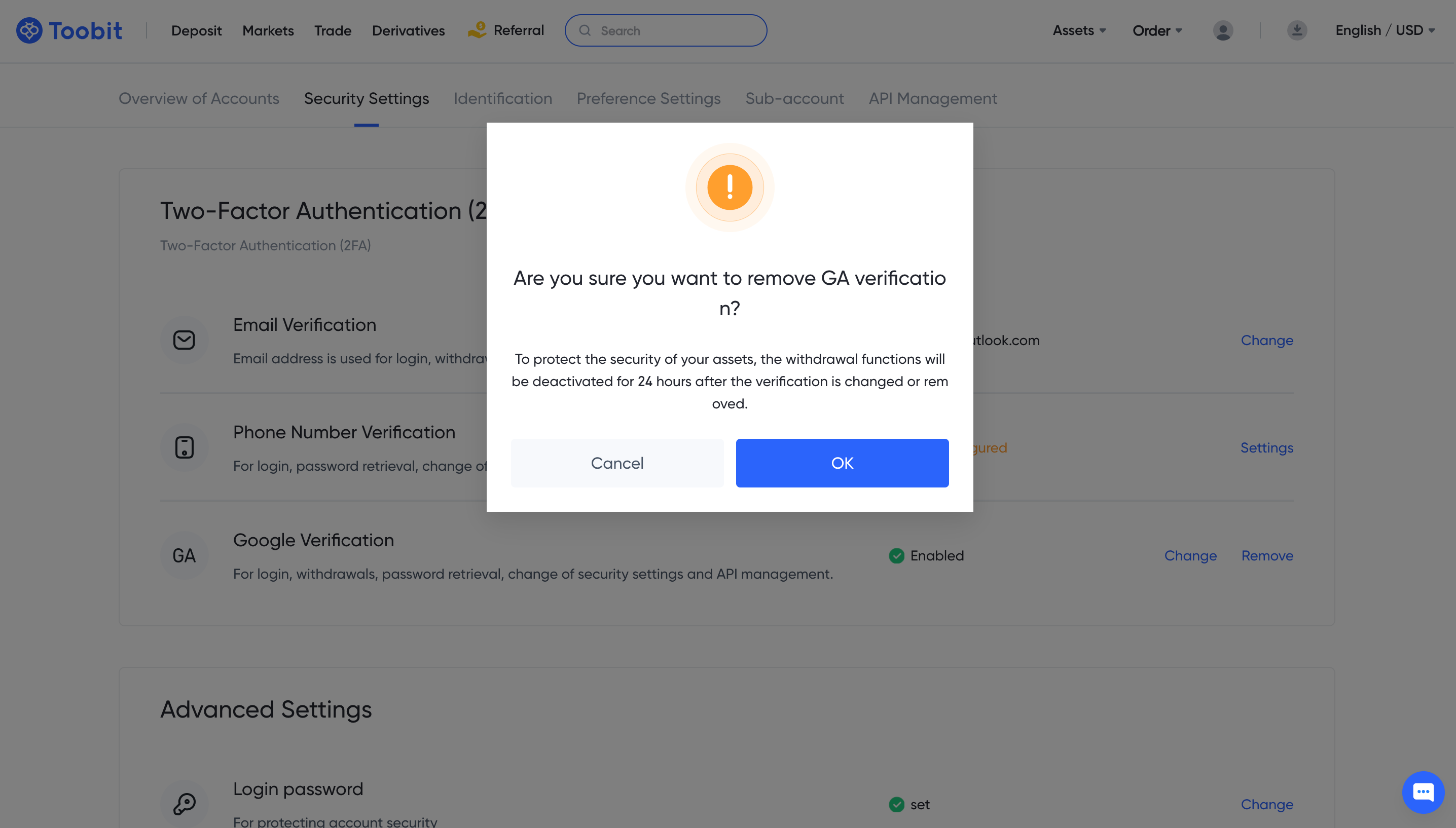 Verify your request with your 2FA devices and click [ok].