1. Log in to your Toobit account and go to [Wallet] - [Spot].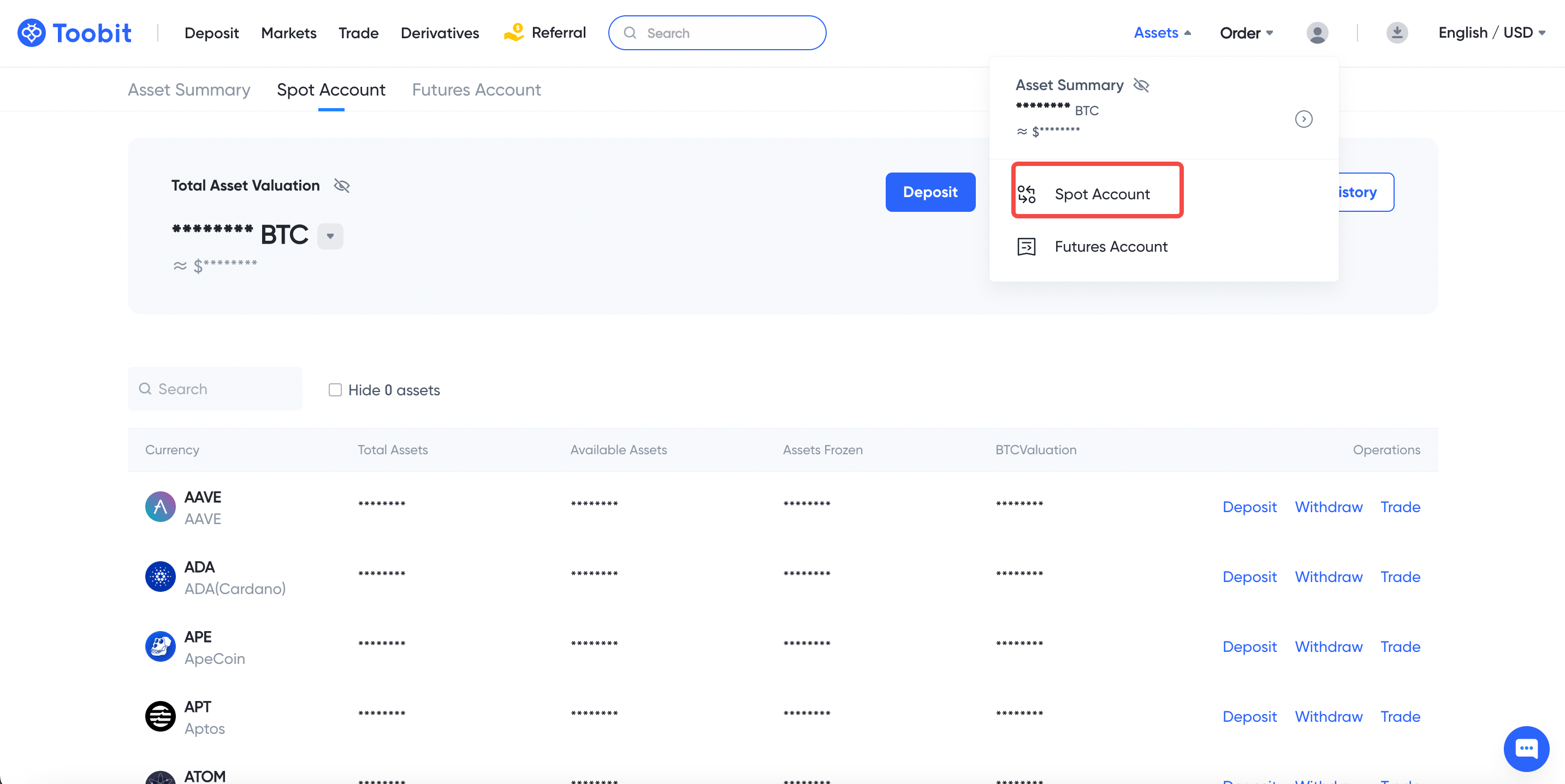 2. You can view all the fiat and crypto assets you hold and their respective balance. You can also trade, deposit, and withdraw them under [Operations].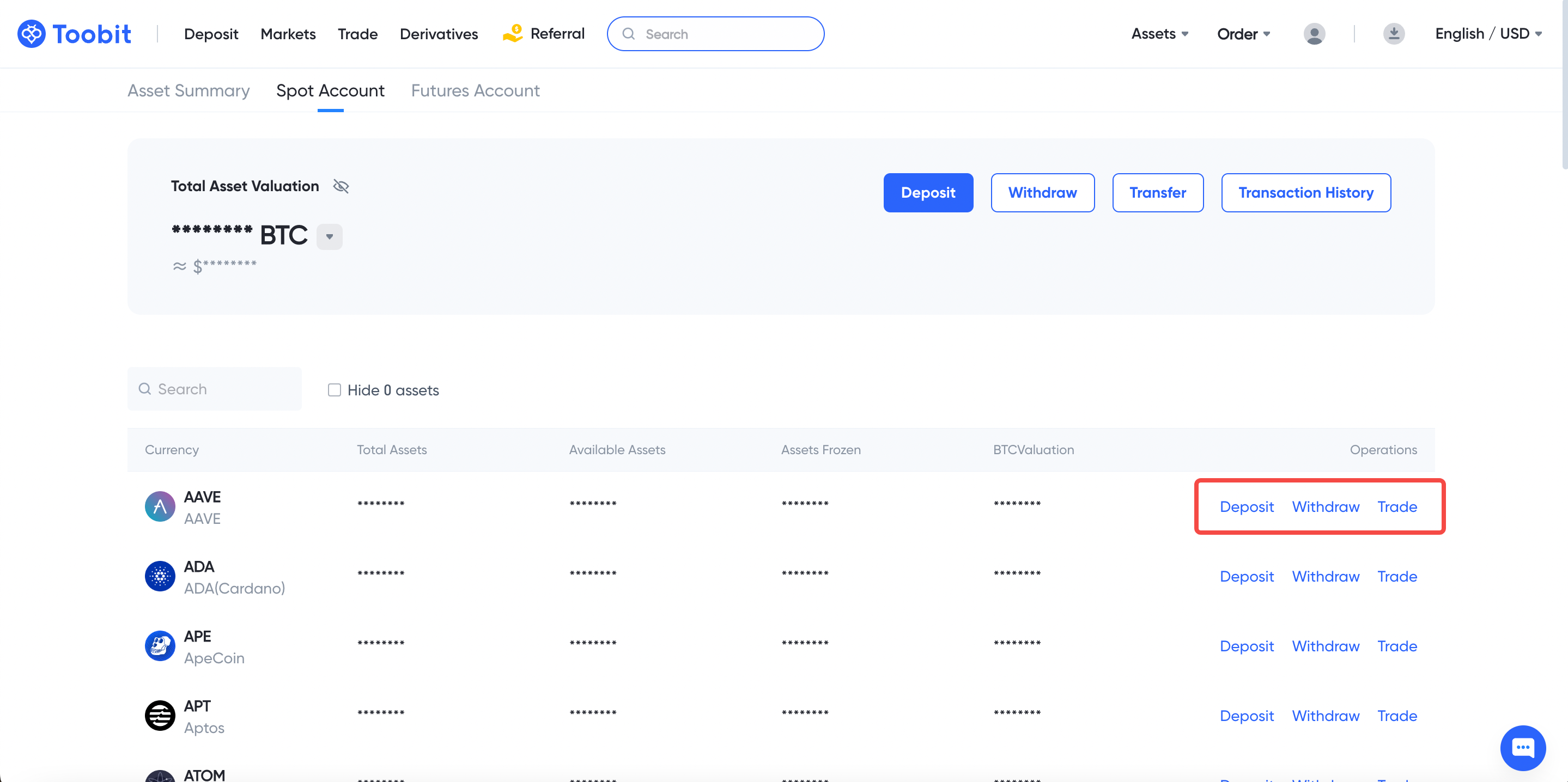 [Total Assets] shows the total balance of that asset;
[Available Assets] shows the asset balance that is available for use;
[Frozen] shows the amount of assets that are frozen for open orders. Once the order is closed (filled, canceled, or expired), the amount of assets under [Frozen] will decrease;
[BTC Valuation] shows the total amount of assets in your account, estimated in BTC. Please note that this does not equal the amount of BTC you hold.
You can filter the transactions from the Transaction History.