At the top of the Copy Trading page, you will see the "My Copy Trades" section, which displays the "Copy Trades Principal" and "Copy Trades Profit".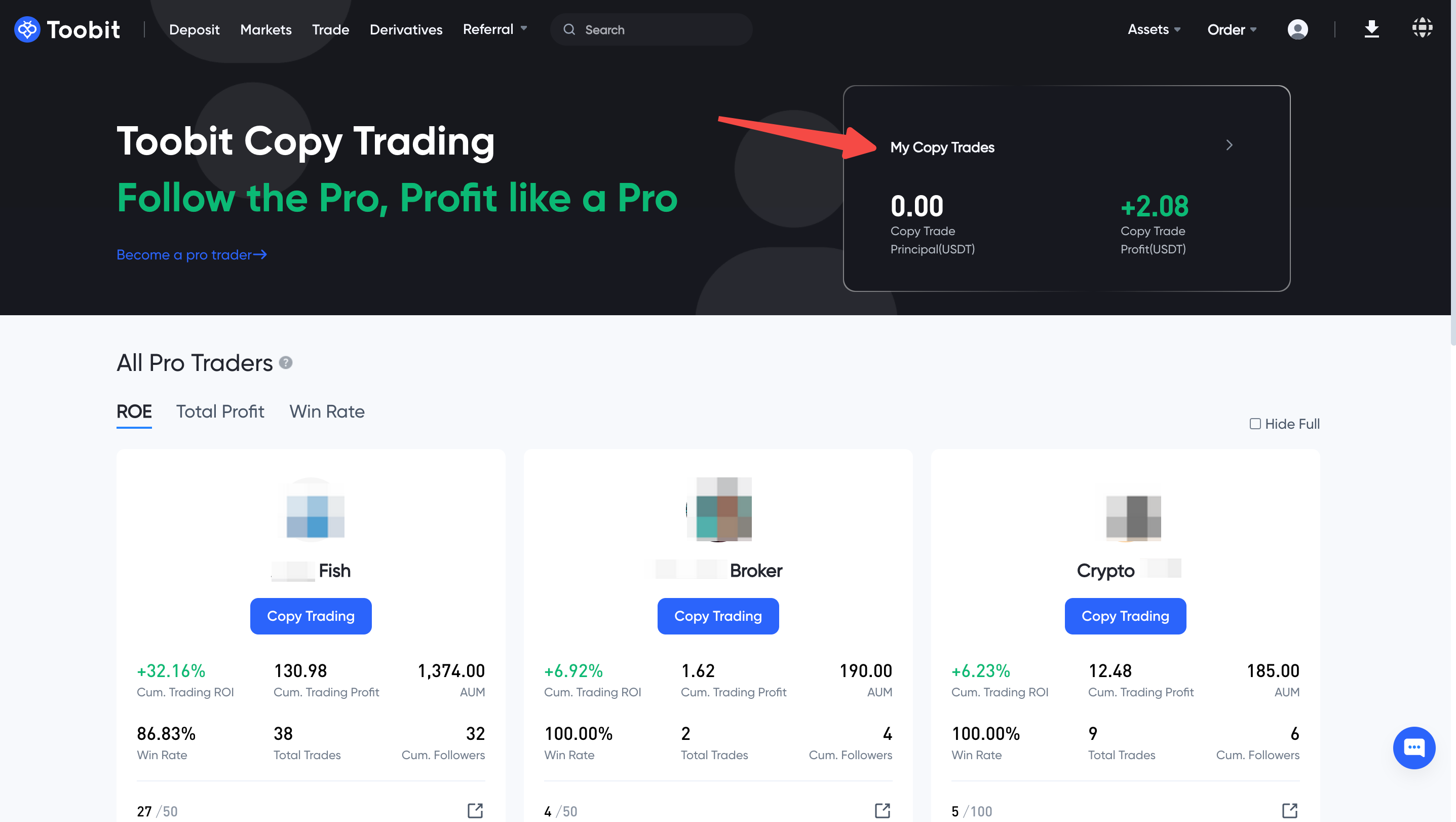 Clicking on 'My Copy Trades' will take you to the profile page where you can see the traders you are currently following, as well as details of current orders and trade history.

Total Investment: The total amount that the user has invested in copy trading with all Pro Traders.
Copy Trading Profit: The sum of the profit and loss generated by the copy trades made by the user following all Pro Traders, excluding fees and profit sharing.
PNL: The sum of the profit and loss of all the open positions of all the pro traders that the user follows. PNL would change with the last price.