In order to reduce the potential risk that could affect the position, Toobit does not currently support reducing the total investment amount once the follower is engaged in copy trading.
Followers can add or adjust the investment amount by following these steps "My Copy Trades" -> "My Pro Traders" -> selecting the corresponding trader, then clicking "Edit" on the far right to make adjustments.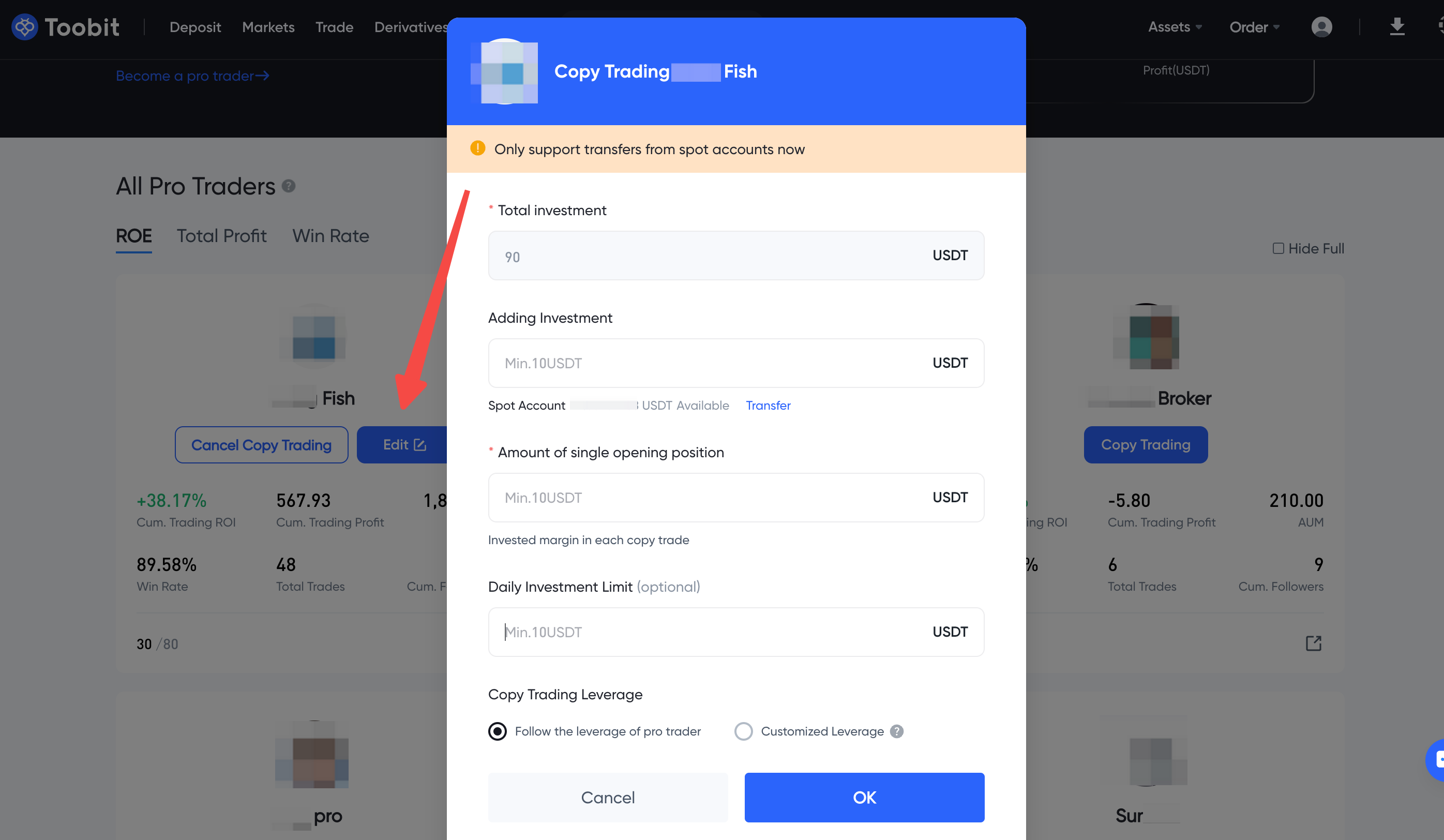 Note
Additional investments cannot be less than 10 USDT, and the amount for a single position and the daily investment limit will accumulate based on the initial settings.
Open positions will not be affected and adjustments to investment amount and leverage will only apply to new orders.