On Toobit, there are many ways to purchase crypto. One of the methods include using a credit or debit card. Currently, credit/debit cards (Visa and Mastercard), GooglePay, ApplePay, and other bank transfer methods are supported.
Here's a step-by-step guide to help you buy coins with fiat currencies on Toobit.
Log in

to your Toobit account or register a new account if you haven't done so already.

Hover on "Buy Crypto" in the left corner of the homepage and click on "Buy crypto with Credit/Debit Card". You will be navigated to a new landing page.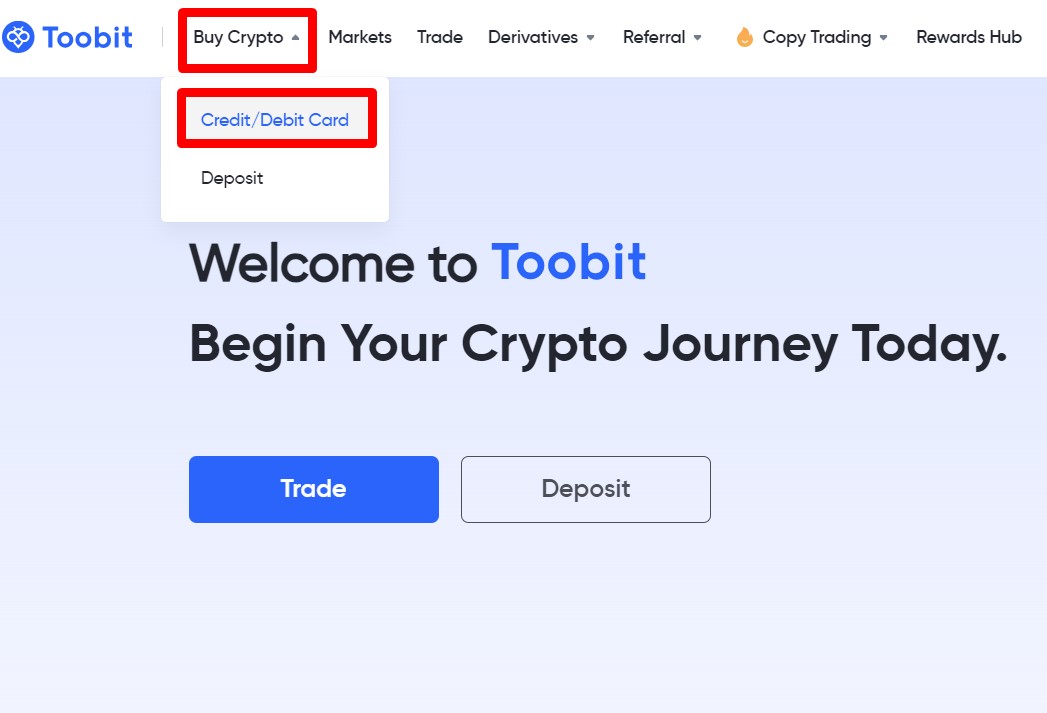 Next, make sure to complete Basic KYC (Know Your Customer) verification to ensure the security and compliance of your account. If you already have completed KYC, you may proceed normally.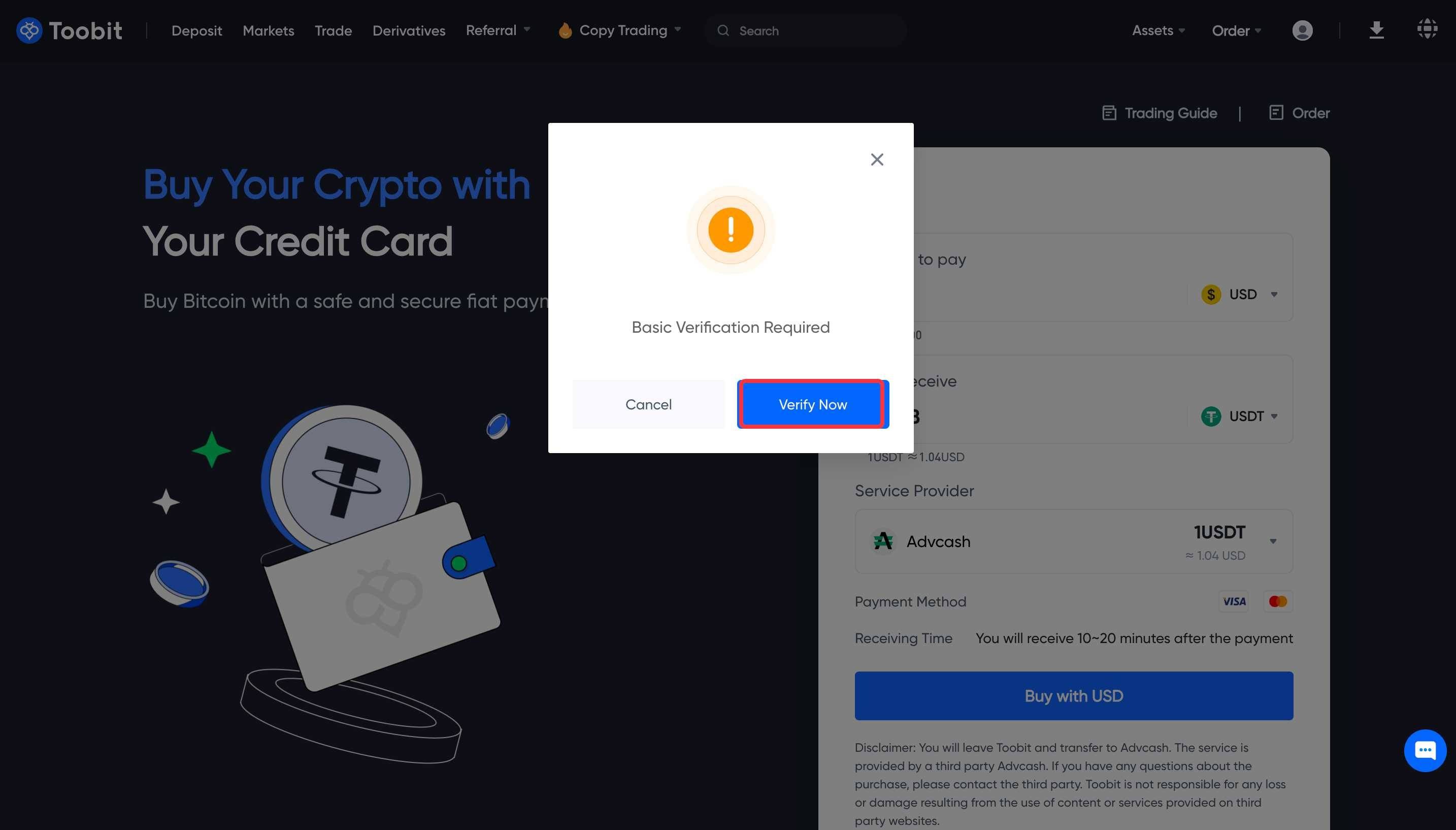 Now you can begin the process of buying crypto with your bank card. First, select the fiat currency* that you want to pay. For this example, we will be using USD. You may select the fiat currency of your choice from a comprehensive list listed on Toobit to make your purchase. Next, select the coin of the cryptocurrency you would like to receive in your Spot Account. Once that is complete, you may enter the purchase amount of the selected cryptocurrency. You can enter the transaction amount based on fiat currency amount or coin amount, according to what you would prefer. Once you enter the amount, there will be a matching quote provided by the system automatically. For this example, we used 100 USD and received an estimate of 96 USDT. After that, you can make your own choice of the service provider, which may differ depending on the selected fiat currency and token. Lastly, make sure to confirm the transaction details before clicking on "Buy with USD".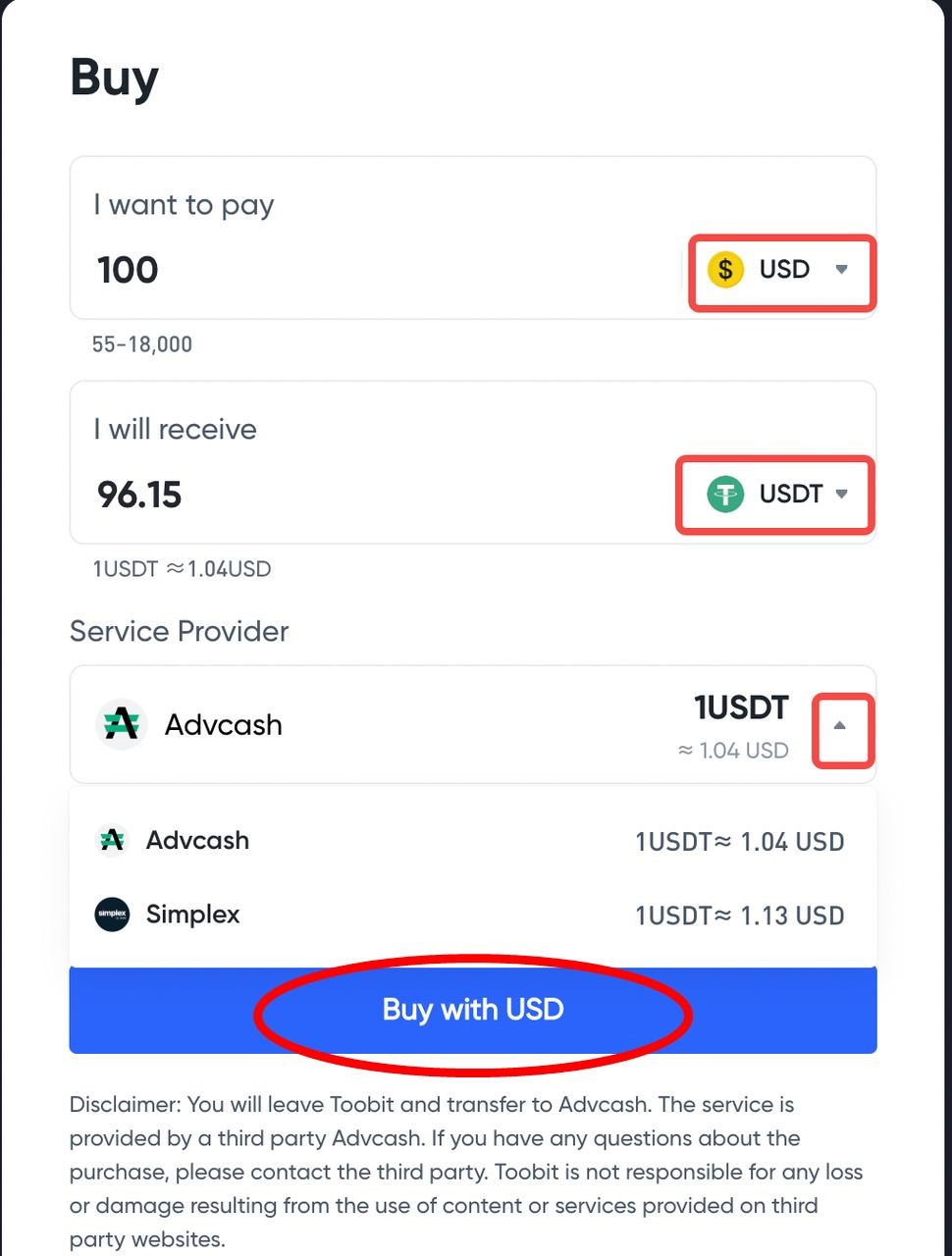 Note: The crypto amount quoted is based on the current rate and is not final.
Make sure to read and agree to the disclaimer before confirming the transaction.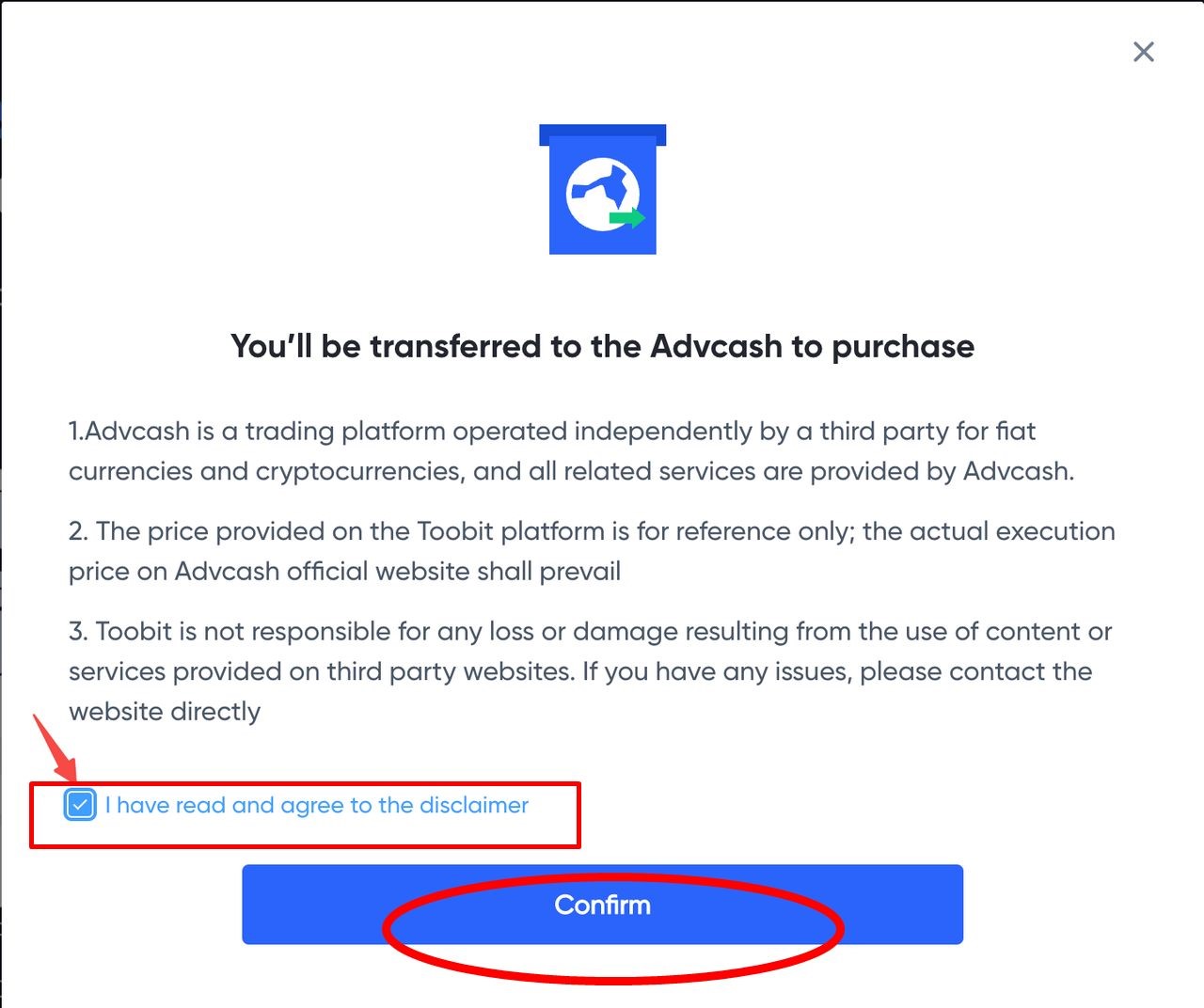 Note: Reference price will refresh every 60 seconds, therefore you will need to re-enter the amount to obtain a new quote.
You will be redirected to the third party website of your choice. Do note that you might be required to complete the identity verification process with the third-party service provider if it's your first transaction. Make sure to enter your payment information according to the instructions on the page, such as card number, expiration date, and CVV code if using a credit card. Once that is complete, click "Pay". Confirm the transaction and wait for the purchase to be completed.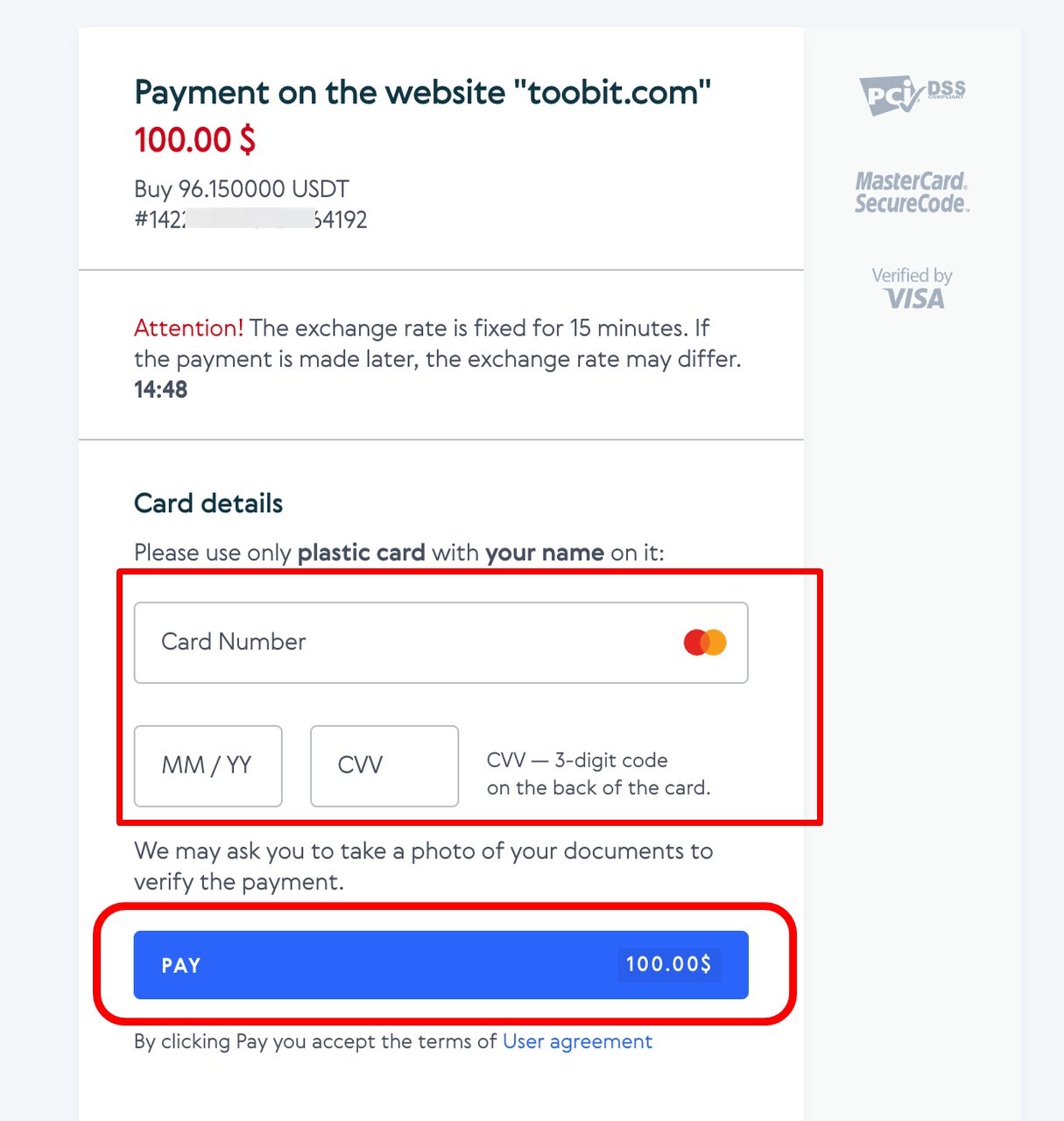 Once the transaction is completed, return to Toobit and check your "Spot Account" to view the newly credited assets.

Congratulations! You now know how to purchase crypto on Toobit with a credit/debit card.
*Note: If there are any questions or irregularities about your order, please go to your Order and copy the order number as a reference before contacting the service provider for further inquiry.