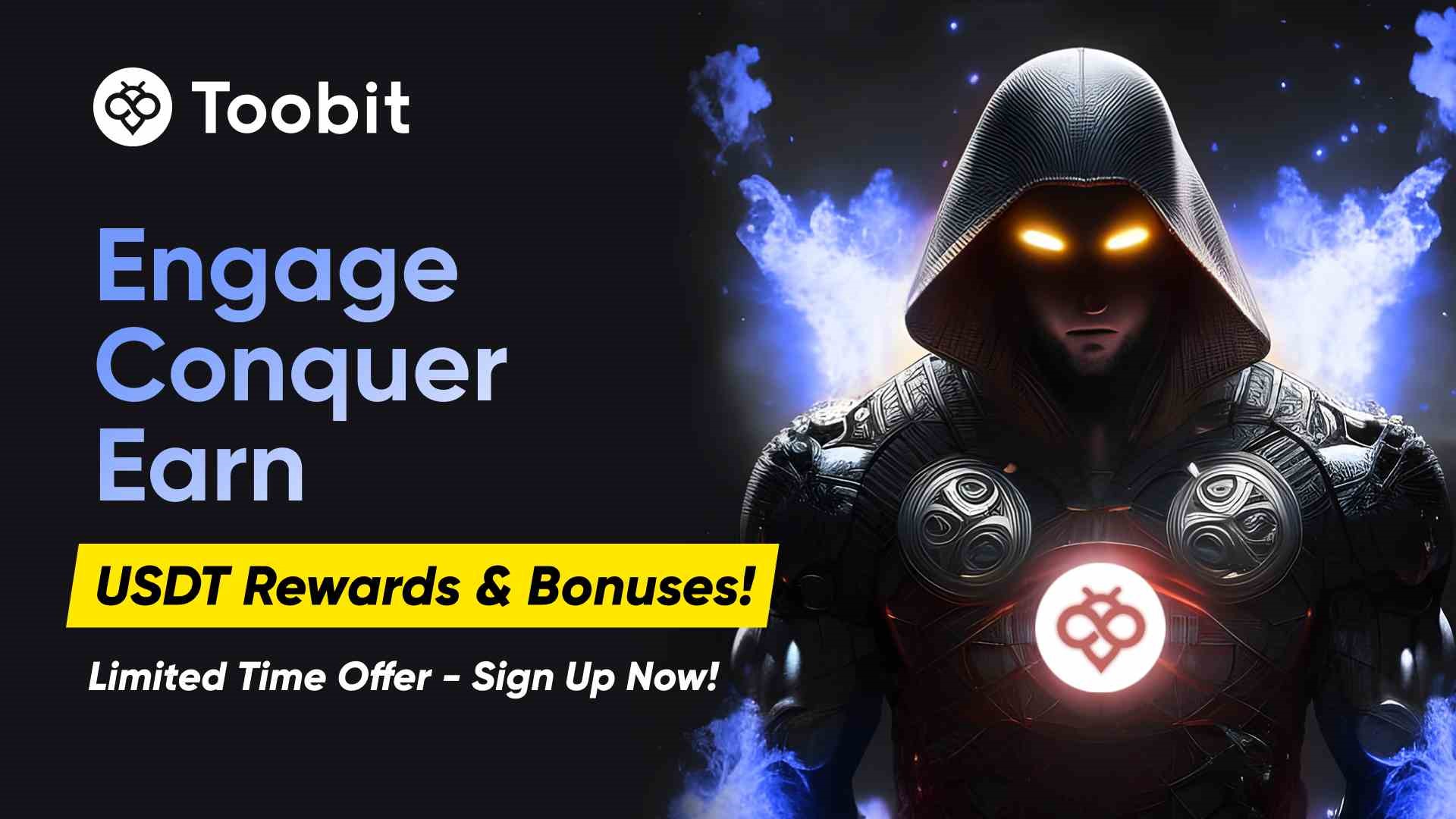 Attention all crypto enthusiasts and social media wizards! 📢 We are thrilled to introduce the much-awaited Toobit Titans Program - a thrilling opportunity for you to join our exclusive league of crypto champions and earn exciting rewards like never before! Get ready to showcase your skills, make a mark in the crypto world, and be rewarded handsomely for your efforts!
📅 Program Details: Toobit Titans is a comprehensive program that empowers you to spread the word about Toobit and engage with the crypto community across various platforms. Here's a glimpse of the exciting tasks you'll be conquering:
🐦 Part 1: Twitter - Elevate your influence
Showcase your expertise with 10 quality comments daily on relevant tweets by top influencers.

Support Toobit by liking, commenting, and retweeting ALL official

Toobit tweets

.
🔥 Part 2: Reddit - Conquer the threads
Be a Reddit maestro! Like, comment, and crosspost ALL official

Toobit Reddit

posts.
📸 Part 3: Instagram - Ignite the buzz
Spread the word on Instagram! Like, comment, and crosspost ALL official

Toobit IG

posts.
📘 Part 4: Facebook - Contribute to the community
📞 Part 5: Telegram - Rule the chat
Be the talk of the town with 600 relevant messages per month in the

Toobit Telegram

community chat.
💼 Part 6: Extra Work - Unlock bonuses and trading rewards
Make your mark with 10 successful user invitations per month to the Toobit platform.

Earn an additional $30 trading bonus for inviting 10 new users who deposit over 20 USDT.

Generate at least $15,000 monthly trading volume from your personal and referral trading on both spot and perpetual markets.
👑 Part 7: Extra Work - Go above and beyond
Show your true potential! Conduct offline events to invite new users to the Toobit platform.

Connect with exciting projects for potential listings and earn 5-20% rebate fees.

Collaborate with crypto communities for successful AMA sessions.

Partner with influencers for potential groundbreaking alliances.

Unleash your creativity and share crypto memes that captivate the community.
🎁 Bonus Rewards - Surprises await!
Suggest projects for listing and earn a remarkable 5-20% rebate on fees and up to $500 based on the project's success.

Receive up to $300 trading bonus for exceptional extra work contributions.
🏆 Scoring and Rewards - Aim for the stars!
Earn a maximum of 75 USDT + $100 trading bonus with a perfect 100% score.

Hit a minimum 70% score and you'll be rewarded handsomely for your efforts.
🌟 Bonus Rewards - Go the extra mile
Earn 20 USDT for every successful QUALIFIED REFERRAL.

Get 20 USDT for every successful AMA held.

Grab 50 USDT for every successful INFLUENCER REFERRAL.
📜 Important Notes:
Submit weekly updates and reports, which will be evaluated within 10 working days.

Rewards will be distributed promptly within 10 working days after report evaluation.

Outstanding performers will be acknowledged with additional bonuses up to 50 USDT.
Join the Toobit Titans Program now and make a splash in the crypto universe! Embrace the challenges, showcase your skills, and claim your well-deserved rewards! Together, we'll take the crypto world by storm! 💪
Are you ready to be a Toobit Titan? 🚀 Don't miss this epic opportunity!
Sign up now and let the crypto adventure begin! 🌌
Toobit reserves the right in its sole discretion to amend or cancel this announcement at any time and for any reason without prior notice.
Risk Warning: Digital asset prices can be volatile. The value of your investment may go down or up and you may not get back the amount invested. You are solely responsible for your investment decisions and Toobit is not liable for any losses that might arise from your use of Margin. This information should not be regarded as financial or investment advice. For more information, see ourTerms of UseandRisk Warning.