Toobit's latest offering, Speed Zone, is a new feature where users can gain access to tokens that have not been officially listed yet. Users who buy tokens on Speed Zone are entitled to a more favourable price and have presale access before the general public. Make sure to make the most of this limited time event now!
Here is a guide on how to use Speed Zone to purchase tokens during a presale event (Fast Lane is our example of a presale event).
How To Buy A Presale Token in Speed Zone
Step 1: Access the Purchase Page
To get started with a Fast Lane purchase, you can access the trading page via the web or app.
For Web: You can find the Speed Zone on the "

Markets

" page in the middle, where project statuses (upcoming or ongoing) are displayed.
For App: You can find the Speed Zone above the market data on the homepage.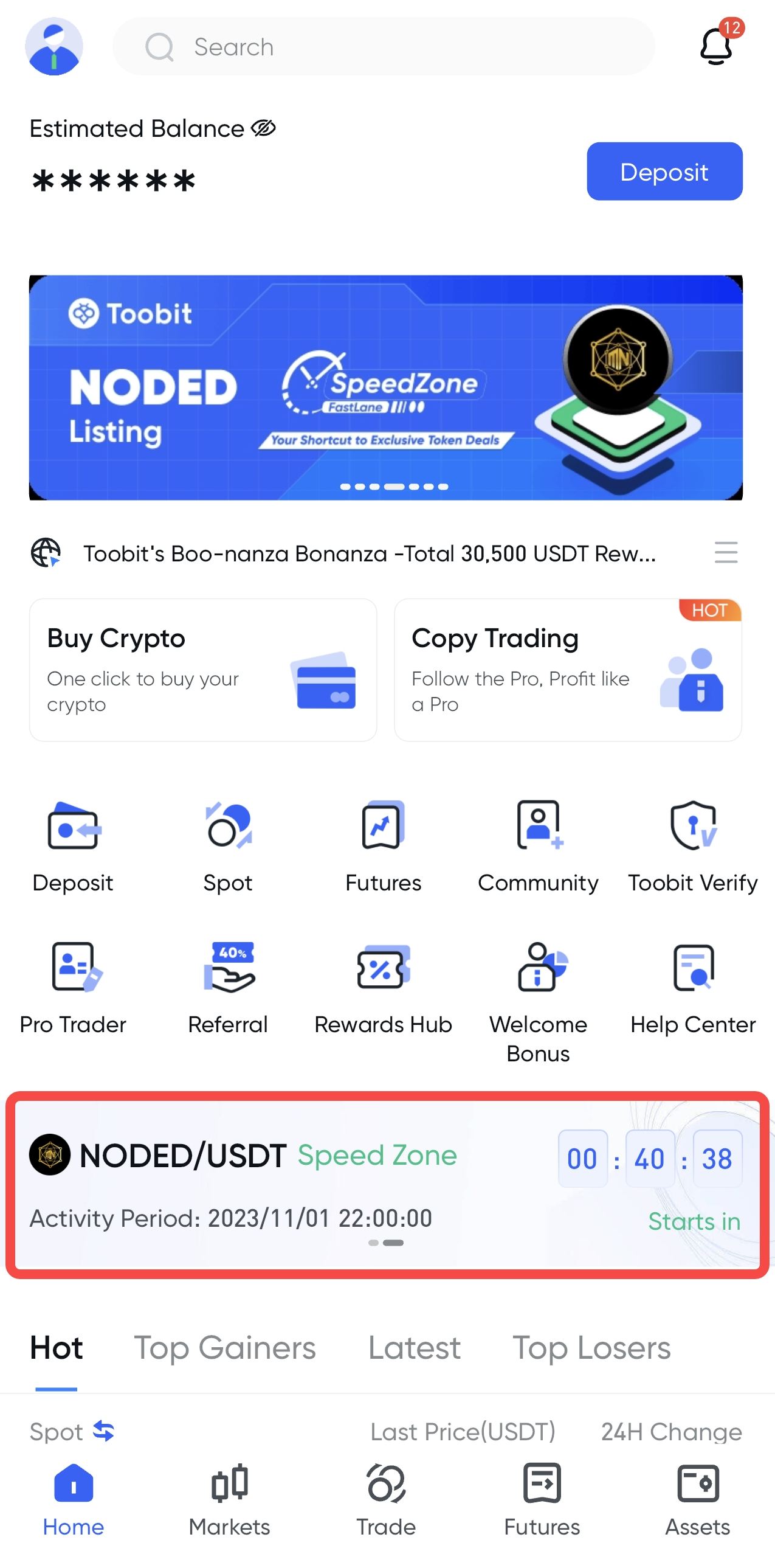 Step 2: Eligibility and Countdown
Prior to the presale live date, you will see a countdown on the page. You can also check whether your account meets the participation requirements. Only eligible accounts can participate in the Fast Lane purchase.
You can also click on "View purchase conditions

" next to the eligibility criteria to review the specific event rules.
Step 3: Reviewing Project Details
Once you're on the purchase page, you'll be able to see the following: the presale price, the currently available purchase quota, and your spot account's available balance. These details will help you determine your purchase amount.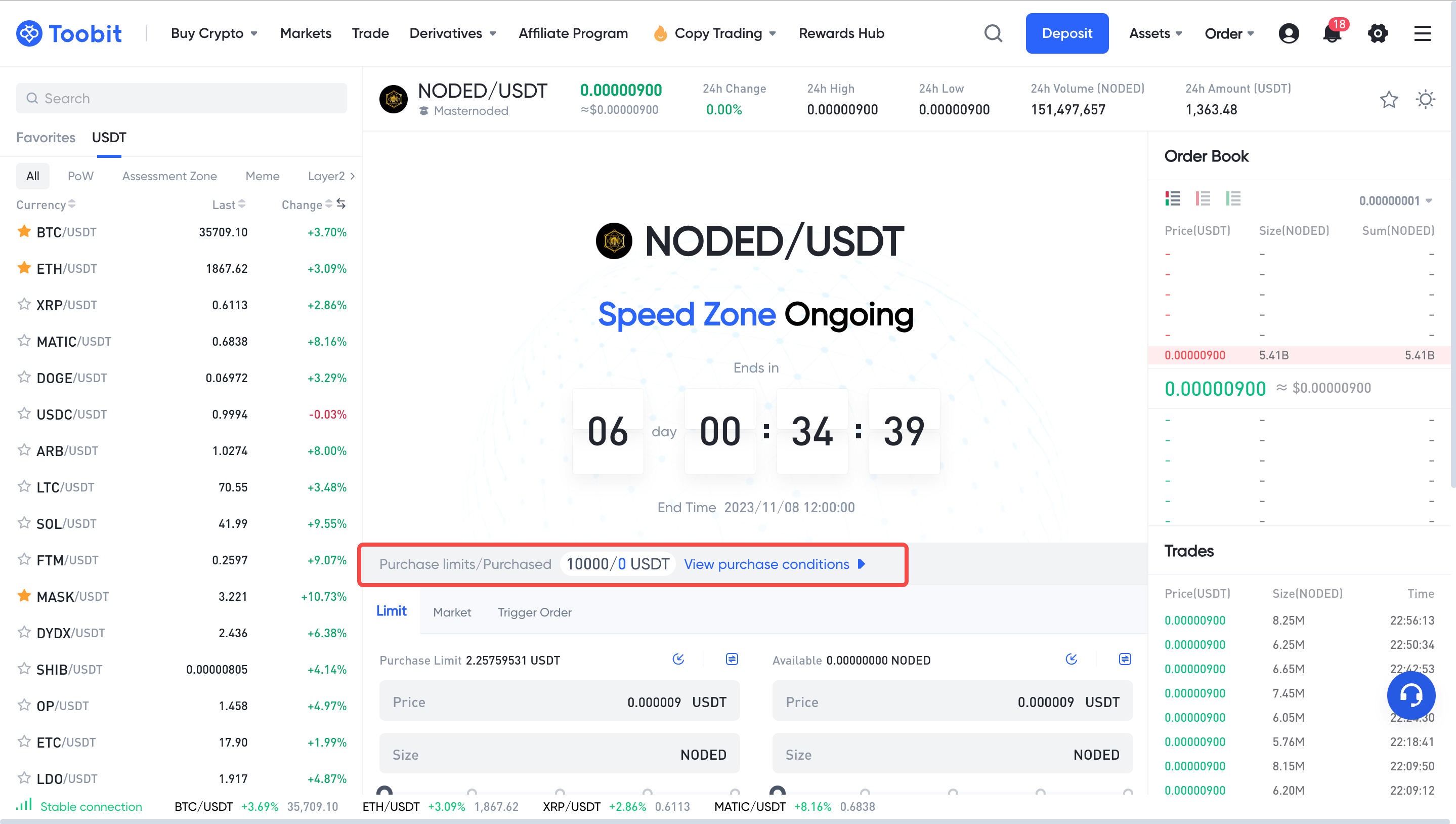 Step 4: Enter Purchase Quantity
Input the desired quantity of tokens you wish to purchase. Pay attention to TWO critical factors:
Ensure your purchase quantity doesn't exceed the maximum purchase limit specified for each project.

Each project may have a different minimum purchase requirement. If your entered quantity doesn't meet the minimum requirement, you won't be able to initiate a purchase order. Adjust your purchase quantity or transfer additional assets to your spot account to meet the requirements.
Step 5: Complete the Purchase
After entering the purchase quantity within the specified limits, proceed to complete the purchase. Confirm the details and execute the order.
Step 6: Enjoy Your Purchase
Once the Fast Lane event concludes, the token will be listed publicly on Toobit and all users can participate in the purchase. You can check your token balance in your spot account and begin trading.
NOTE: Please be aware that Fast Lane is a limited-time, exclusive event with potentially restricted token availability. Ensure you meet the eligibility criteria, and act promptly to seize this opportunity.
For any further inquiries or assistance, our customer support team is at your service. Happy trading!
If you have more questions or need further clarification, please feel free to contact our customer support team. We are here to assist you.
Toobit Team