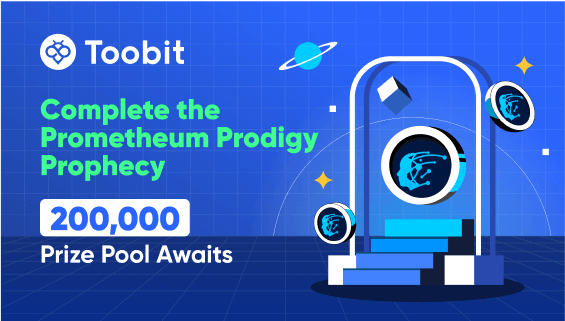 Dear Toobiters,
PMPY or not; here it comes! It's time to get rowdy with PMPY, our brand-new listing here on Toobit! To celebrate our PMPY listing, we have cooked up a special event just for you. Make sure to check out all the activities we lined up and you could share a total of 200,000 PMPY 🤑🎁 right here on Toobit!
⏰Activity Period:10:00 17 Nov 2023- 10:00 24 Nov 2023(UTC)
Activity 1: Buy and Win, Share a 170,000 PMPY Prize Pool Prize Pool
During the campaign, users with a net buying volume (buys+sells) greater than or equal to $50 worth of PMPY tokens will be eligible for a share of 170,000 price pool
The top 20 users ranked by trading volume (buys+sells) will be rewarded with corresponding rewards. The rest of the amount will be shared by all the eligible participants.
| | |
| --- | --- |
| Ranking | Rewards(PMPY) |
| Top 1 | 20000 |
| Top 2 | 10000 |
| Top 3 | 5000 |
| Top 4-20 | 1000 each |
| Others | Share 118000 according to trading volume |
Activity 2: Social Media Airdrops - 30,000 PMPY Giveaway!
Smash your way to 30,000 PMPY with just a few simple steps! Make sure to read all the rules carefully:
>>> Step 3: Retweet & Tag 3 Friends
The first
1000 winners
will get to share a prize pool of
30,000

PMPY!
Good luck Toobiters, and all the best!
Make sure to join all the events to get your share of the grand prize.
Terms & Conditions:
Trading amount = Buy + Sell.

The number of rewards will be calculated based on the average closing price of PMPY/USDT during the campaign period.

Institutional users and market makers are not eligible for this event.

The final ranks will be updated within 7 working days after the campaign ends.

Rewards will be distributed within 10 working days after the campaign ends.

Toobit reserves the right to disqualify trades that are deemed to be illegally bulk-registered accounts.

Toobit reserves the right at any time in its sole and absolute discretion to determine and/or amend or vary these terms and conditions without prior notice, including but not limited to canceling, extending, terminating, or suspending this promotion, the eligibility terms and criteria, the selection and number of winners, and the timing of any action to be done, and all participants shall be bound by these amendments.

Toobit reserves the right to the final interpretation of this event. If you have any questions, don't hesitate to get in touch with support@toobit.com.

Where any discrepancy arises between the translated and original English versions, the English version shall prevail.
Toobit Team
2023.11.16
Toobit reserves the right in its sole discretion to amend or cancel this announcement at any time and for any reason without prior notice.
Risk Warning: Digital asset prices can be volatile. The value of your investment may go down or up and you may not get back the amount invested. You are solely responsible for your investment decisions and Toobit is not liable for any losses that might arise from your use of Margin. This information should not be regarded as financial or investment advice. For more information, see ourTerms of UseandRisk Warning.