1. Web: Visit toobit.com and you will find the language and currency on the upper right side of the page, click it to select.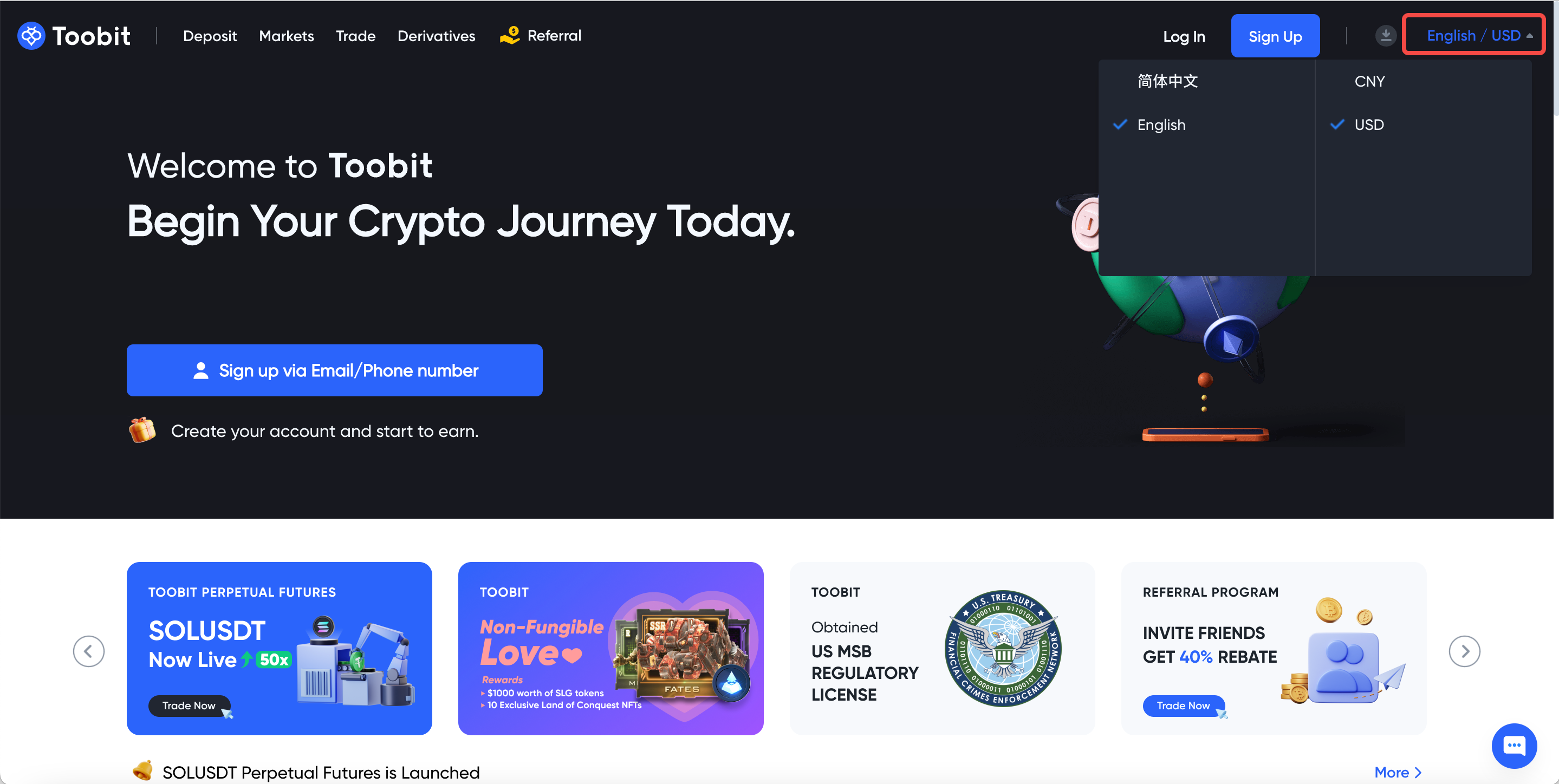 2. APP:
Click the avatar in the upper left side of Home to enter the account center, and select "Preferences"
Choose the language and exchange rate on the "Preferences" page.